About XAL
SEE THE LIGHT
We are passionate about the fascinating medium of light. XAL has focused on the medium in all its diversity, on its optimum adaptation to user requirements and on continual endeavours to roll back the borders of what is technically possible. The results are our aesthetic and functionally outstanding lighting solutions which can be perfectly integrated into all kinds of indoor and outdoor contexts. In a dynamic environment with highest requirements we offer the necessary process quality, flexibility and internationality to develop sustainable concepts that go far beyond short-lived trends. Our resources in the field of Research and Development make it possible to develop innovative LED-luminaires so that we are one step ahead of our competitors. Thanks to our efficiency in organization and extraordinary in-house vertical integration in manufacturing we are able to create customized solutions and individual products that meet the particular needs of lighting designers. This results in functional, efficient luminaires, that are completed only by our high design orientation. Top-class juries worldwide appreciate this by annually awarding international design prizes to the stylish XAL-products. SEE THE LIGHT.

About XAL
XAL is a leading manufacturer of high-quality lights and lighting systems for shops, offices, hotels and homes. The headquarters of the company founded in 1989 are located in Graz, Austria. The passion for light has brought XAL far, not only technically – as an LED pioneer for example – but also geographically: today XAL is a global company with around 1,300 employees, its own research, production and sales sites in 30 international locations, and a partner network that spans five continents. Welcome to the world of XAL.
Mission Statement
It is our objective to develop lighting solutions, which are extraordinary in terms of energy efficiency, functionality and design. For that, technical competence and intelligent innovation are just as important as first-class know-how in production and design. These competences enable us to respond very flexibly to our customers' requirements and also realise specially tailored LED-solutions in an extremely short time.

Technology and Innovation
We can look back on over 25 years of experience in the development of high-quality luminaires. We began working with LED technology while others were still waiting to see where it would go. We have been manufacturing innovative LED luminaires since 2003 and are playing an active role in refining the technology. We invest around 7% of our revenue in research and development so that we can offer our customers even better, more energy efficient, and higher quality products. XALcc at our Graz headquarters gives us access to a unique competence centre. It offers 80 technicians, product managers, and engineers state-of-the-art working and meeting zones and is equipped with cutting-edge light laboratories. Here, the materials and functions of the LED luminaires are put through their paces. The tests range from electromagnetic compatibility in the EMC chamber and extreme temperatures in the climate cabinet to corrosion resistance in the salt spray chamber. We work at the highest technical level and leave absolutely nothing to chance at any stage of the production process. From circuit board and software development to temperature and light control simulations and circuit board production on the SMD pick-and-place system, all relevant processes are located in our in-house manufacturing plant. LED technology that you can trust.
XAL LAB
We apply our quality management system and employ the resources of our light laboratories to ensure that every luminaire we manufacture and deliver is of the highest technical quality. A dedicated organisational unit was set up for this within XAL GmbH in 2011 – the XAL LAB.
The XAL LAB covers two distinct fields: the light laboratory and EMC (electromagnetic compatibility). Technical light parameters are measured and documented in the light laboratory, and electrical and electronic devices are tested for their electromagnetic compatibility in the EMC chamber.
XAL LAB also offers these services to external customers. Its portfolio includes accredited technical light data and EMC measurements for luminaires, advice for luminaire development, and the provision of planning data. Customers are issued internationally recognised test reports that can be used to apply for various certificates.
Sustainability and CSR
We as a company see ourselves as part of a larger whole that we are committed to. We believe that investment in our employees is a substantial contribution to living up to our social responsibility. Every year, we train a large number of apprentices and provide a modern working environment. We support social facilities so that they are able to perform their valuable work. We also attach particular importance to environmental and climate protection. We manufacture where the majority of our customers are – in Europe and the USA. Thus, we cut delivery times and shorten transportation routes. We now successfully produce with nearly zero emissions at our plants. The headquarters in Graz is heated with pollution-free geothermal energy and completely illuminated with LEDs. We are proud that our core compentence serves to protect the environment. All of our research and development efforts aim to develop even more energy efficient and sustainable lighting solutions. More quality of life through better light.

Head Quarter in Graz, Austria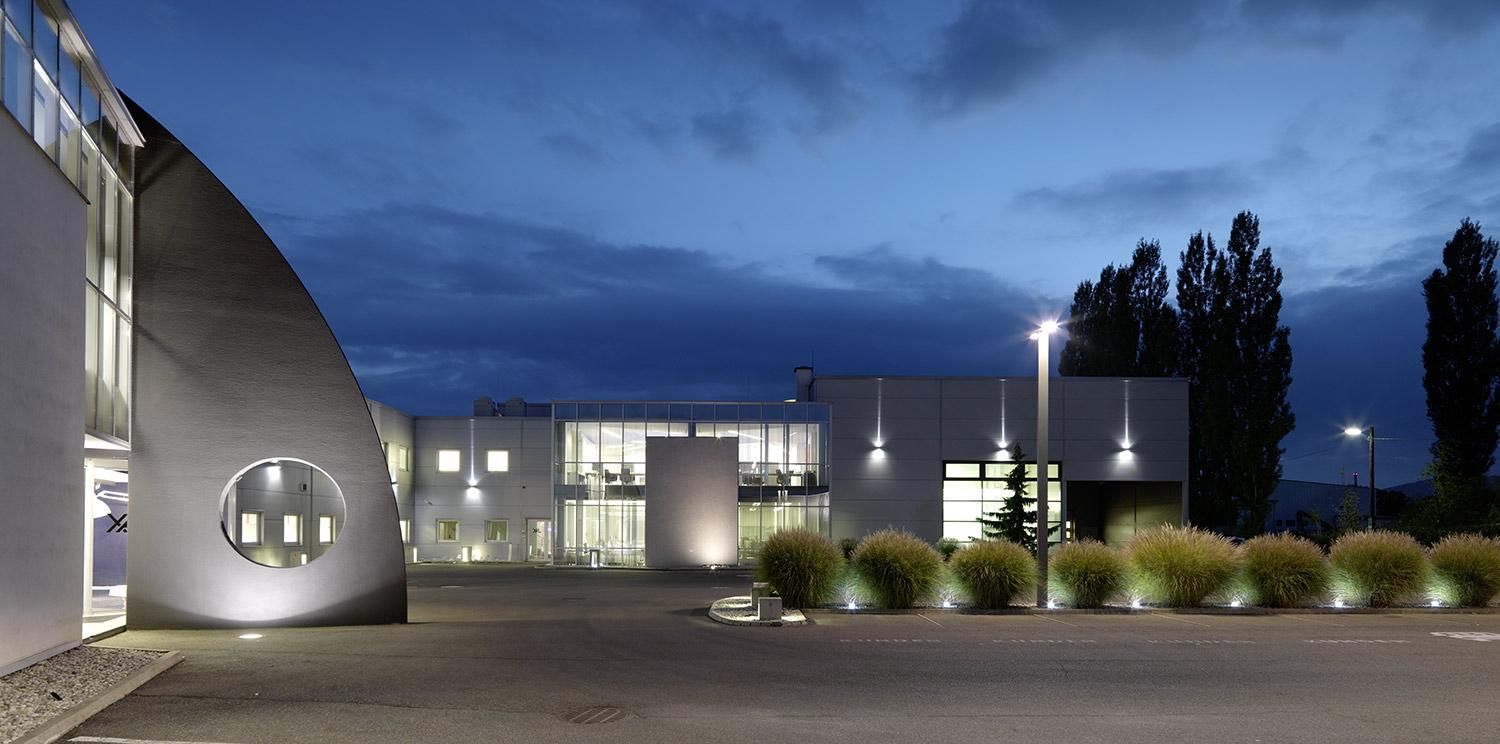 Light + Building 2016
The world's leading trade fair for lighting and building services technology
Manufacturing Research & Development
Public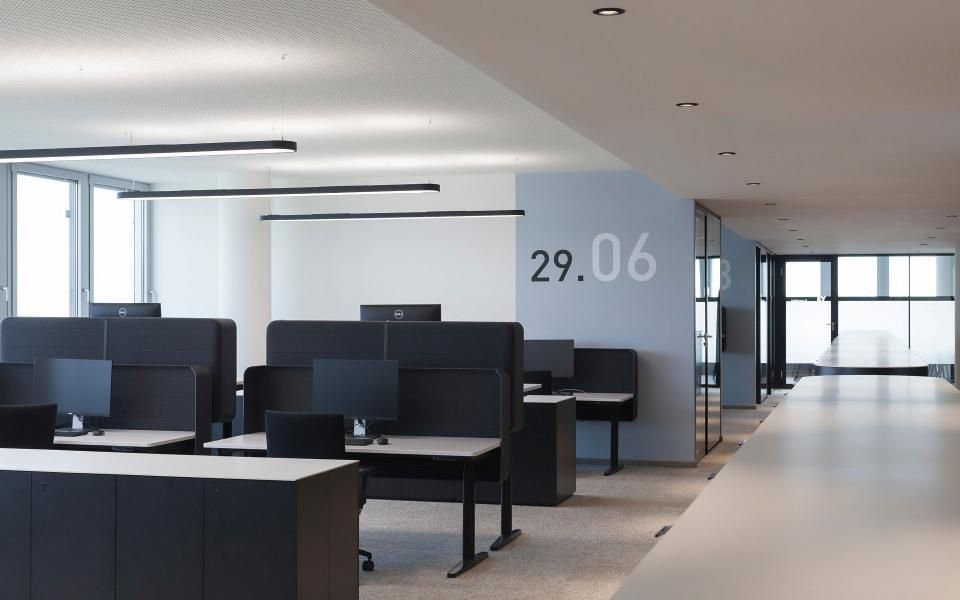 Office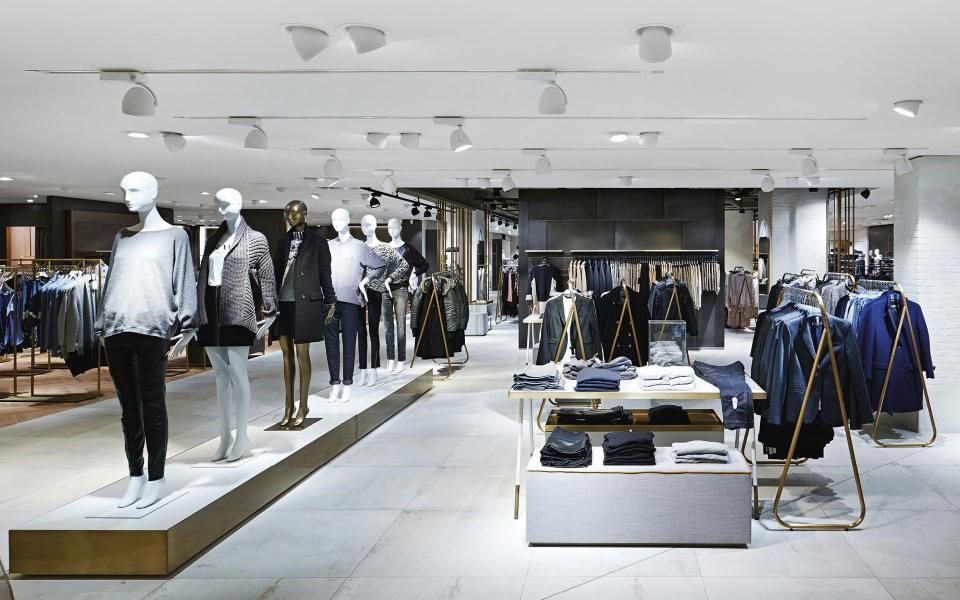 Retail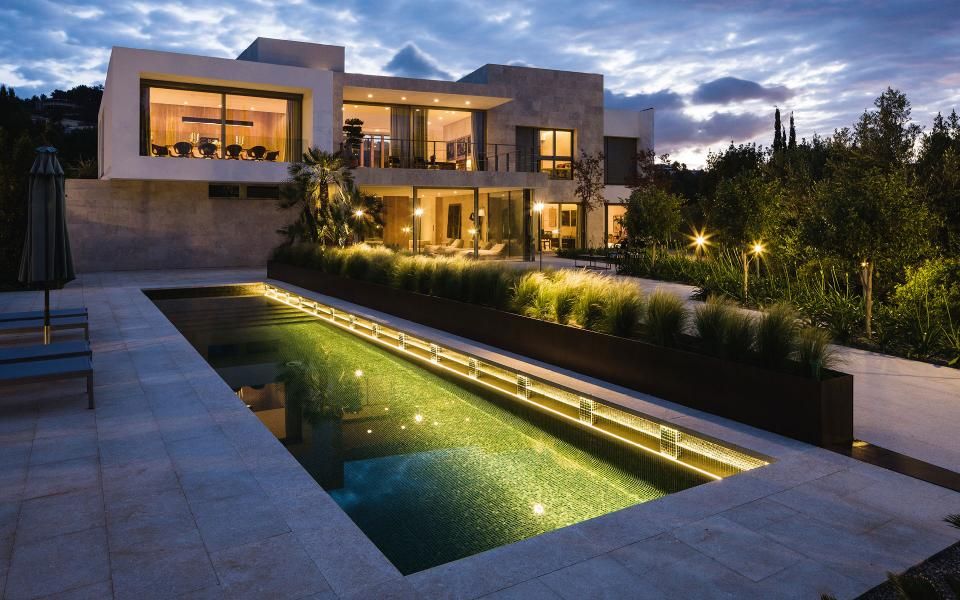 Living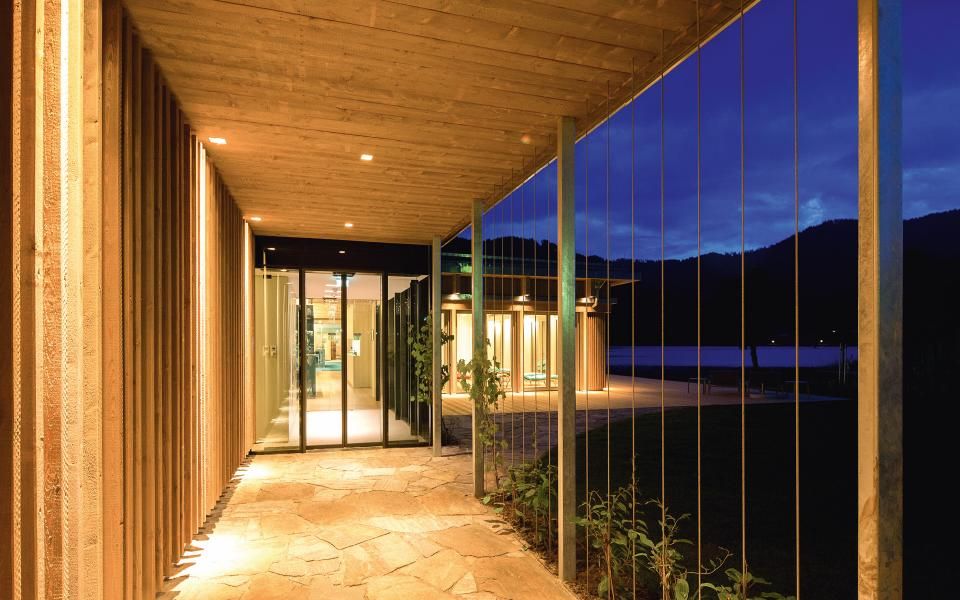 Outdoor
Some of the Clients