LIGHTING SHOULD BE AN INTEGRAL PART OF INTERIOR DESIGN

We believe that lighting is an integral part of any interior design and should be implemented equally along other design elements from the very beginning of the specific project. Even the most beautiful spaces imaginable can leave a feeling of dissatisfaction if not enough time and effort has been dedicated towards the lighting design.
EXCLUSIVE DECORATIVE LAMPS
FOR THE PRIVATE RESIDENCE


At ONE A, we offer a wide variety of beautiful and exclusive decorative lamps, such as our SYSTEM 40, X-TENDABLE and ALU-BLAST collection. These lamps will enrich any space with a sense of luxury as well as projecting a soft, uniformly light without glaring.
Photo: ONE A project PRIVATE RESIDENCE BY LUC DE BEIR + ARCHITECTEN
LUXURY LIGHTING


Transform the look and perception of a room with luxury lighting.
Photo: © ONE A Project CASA MI
Previous
Next CREDIBILITY — WHERE DO WE COME FROM?
We are rooted in the Danish heritage of design and Jan Bjarnhoff's expertise in architectural lighting. We are the unique combination of skilled artisans and innovators working together.
We exist at the meridian where craftsmanship, design and smart technology meet. Our highly-specialised artisans work hand-in-hand with product innovators, skilled designers, and architects to design and create products that have both purpose and beauty.
ONE A's Projects and Customers
CONTEXT — WHERE IS OUR WORLD GOING?

Technology and Craft together is the ultimate luxury. We embrace three key phenomena:
Invisible technology

; where smart home solutions become more integrated, intuitive and blended into the natural home environment.

The New Luxury

; where experiences and intrinsic satisfaction is replacing ownership and status needs.
Consumers' growing interest in spaces that promote

physical and mental wellbeing

through more sensorial experiences, offering a natural sense of comfort in a tech-filled environment.

THE FIRST AMONGST THE FIRST

Our ambitions have always been towering, hence choosing not only the first number in the row but also the first letter in our name, ONE A, signaling that we want to be the first amongst the first.
We only use the finest materials of the highest quality in our products, and by paying attention to every detail in the design and production process, we ensure the absolute highest quality in every single architectural lighting design and smart-home product that we offer.
All materials are chosen individually, and each piece is evaluated with extreme care and attention to detail.
All our products are 100% Danish design, and are all assembled at our headquarter in Denmark.
A DESIRE TO MERGE ARCHITECTURAL LIGHTING AND SMART-HOME TECHNOLOGY
ONE A was born in 2008 through a desire to combine architectural lighting design and smart-home technology in an aesthetic and minimalistic unity with a minimum of noise and visibility and made only from the finest materials.
We are here, to create the perfect merge of interior lighting design, architectural lighting fixtures and technology.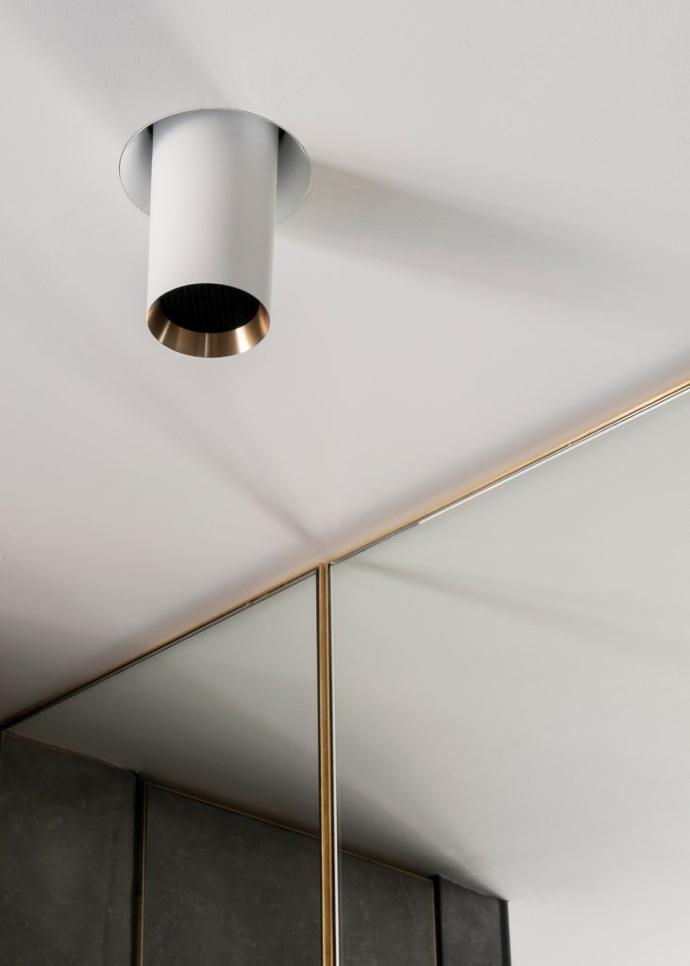 THE INTERSECTION OF ART AND TECHNOLOGY
Architectural lighting design does not only improve illumination in a space, it also adds beauty, sophistication and a sense of exclusiveness. It does that by complementing and enhancing the design and features of the interior. Architectural lighting serves as the intersection of art and technology. Art being the architecture of the space, and technology being the artificial lighting. Light draw attention to the colours, forms and features of a space, thus helping the architecture achieve its purpose and to be shown to its full advantage. In a sense, architectural lighting functions as a showcase for architecture. The two strengthen each other with the purpose of creating a pleasant mood and atmosphere within the space.

By sourcing and acquiring only the finest materials, and by paying attention to every detail in the design and the production process, we ensure quality in every architectural lighting and smart-technology product.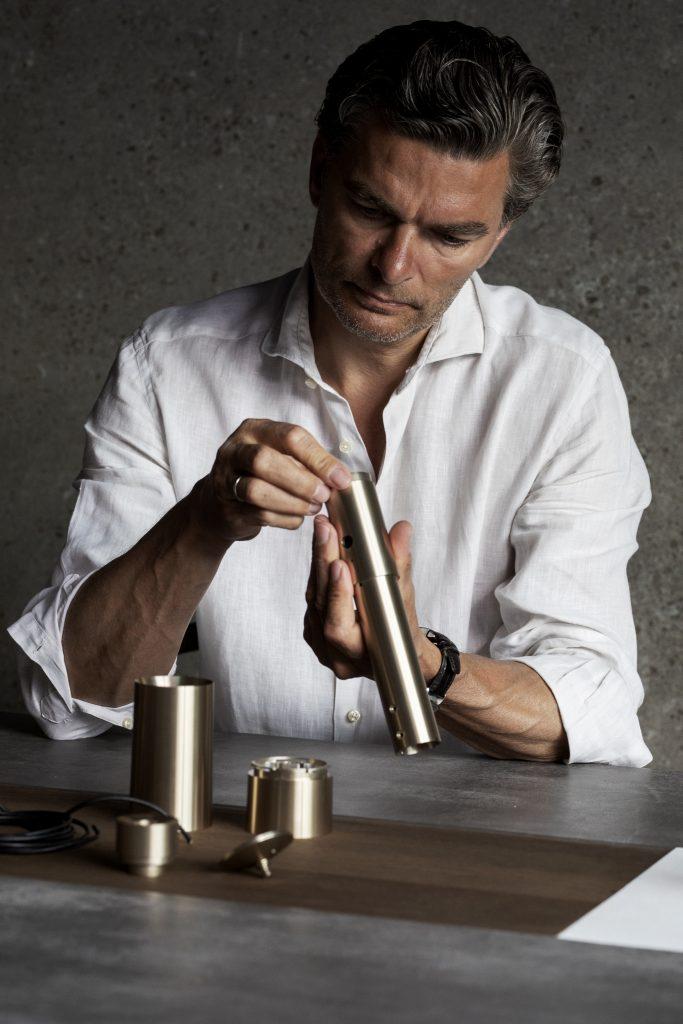 DANISH DESIGN

All ONE A products are 100% Danish design, and they are all assembled at our Headquarter in Denmark. Being acknowledged as "artisanal industrialists" is a value that Danes have maintained and we bring it with us into the future of modern architecture and design.

HANDCRAFT
By focusing on handcrafted details and by only using exclusive materials ONE A manufactures a collection of Danish design products, that add an aesthetic quality to the interior.
We use the finest materials like aluminium, brass, bronze, wood, concrete, glass, alabaster and leather.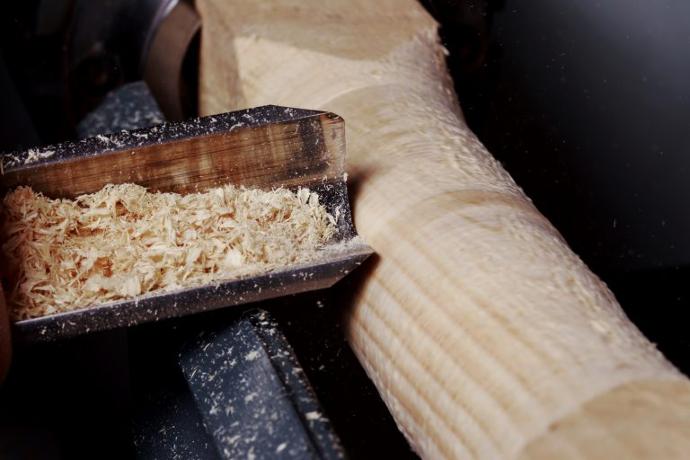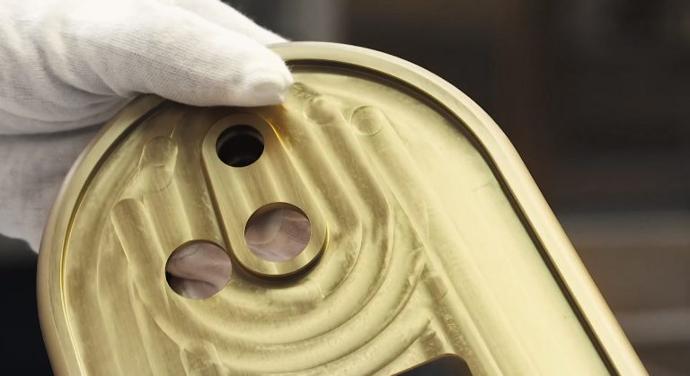 NON-COMPROMISE

We choose materials individually, and we challenge suppliers to produce, deliver and last but not least treat materials in completely new ways. Each piece is evaluated with extreme care and attention.
STORM SYSTEM® EST. 2008
The original and most complete ceiling system in the world with more than 70.000 combinations

A COLLABORATION BETWEEN ARCHITECTS AND SMART-HOME INTEGRATORS
For years, the lack of meaningful dialogue between smart-home installers and the architectural community has led to misunderstandings about what integrated technology adds to a property. The focus has been on isolation not collaboration. However, with STORM SYSTEM® this has now changed. Instead of having isolated smart-home solutions to fit around the edges of an architect's vision, STORM SYSTEM® combines the two in a way for them to complement each other. The result is a beautiful, streamlined, and innovative smart-home system in an architectural design.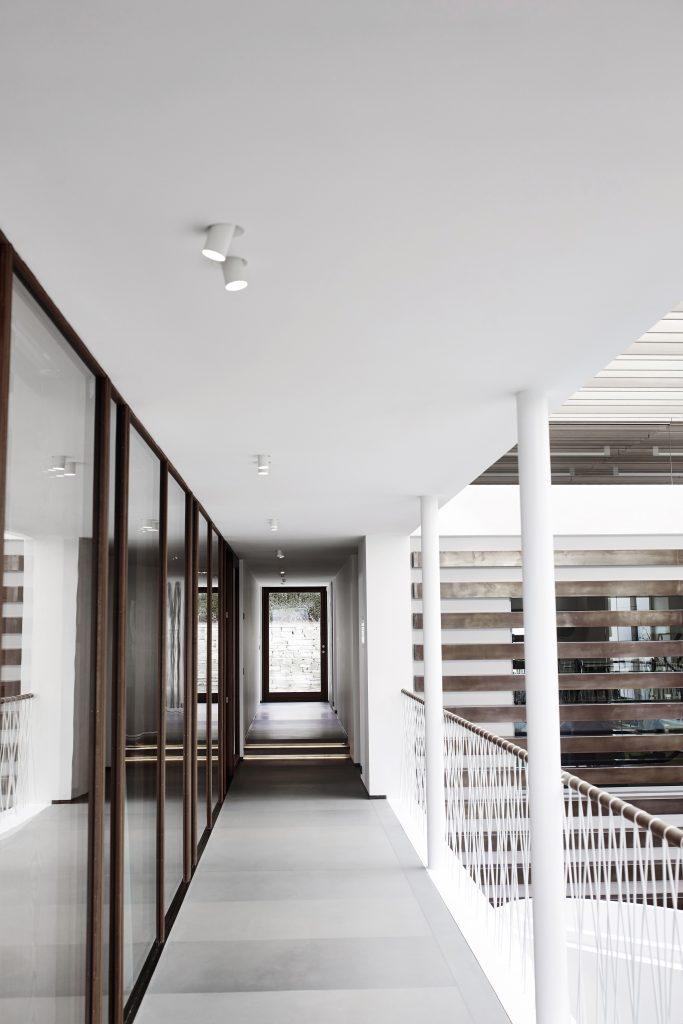 A BEAUTIFUL AND INNOVATIVE SMART-HOME SYSTEM IN AN ARCHITECTURAL DESIGN
STORM SYSTEM® represents a broad selection of architectural lighting design and smart-home technology opportunities.
STORM SYSTEM® meets every esthete need for a lighting and smart-home technology solution that compliments minimalistic interiors. The secret lies in the mounting unit – making it possible to mount all products into one system, such as various designer ceiling lights, speakers, cameras, smoke alarms, ventilation and more.
CEILING LIGHT DESERVES OUR FULL ATTENTION
Ceiling lighting is a generic term that covers several different lighting sources and solutions, such as pendant lights, spotlights etc.
Ceiling lighting is the most common type of lighting, especially as the overall lighting of a space and is suitable in both private residences and in different commercially settings.
Ceiling light deserves our full attention, especially when used in our home. No other place combines such diversity of functions as our homes. Therefore, the demand for flexibility is high. For instance, the living room might be used for different family activities during the day, whereas at night the mood shift to a more relaxing atmosphere, where dim lighting is more suitable.
At ONE A, you will find a broad selection of high-end ceiling lighting solutions, for both exclusive private residences as well as luxury restaurants, boutiques, office landscapes etc.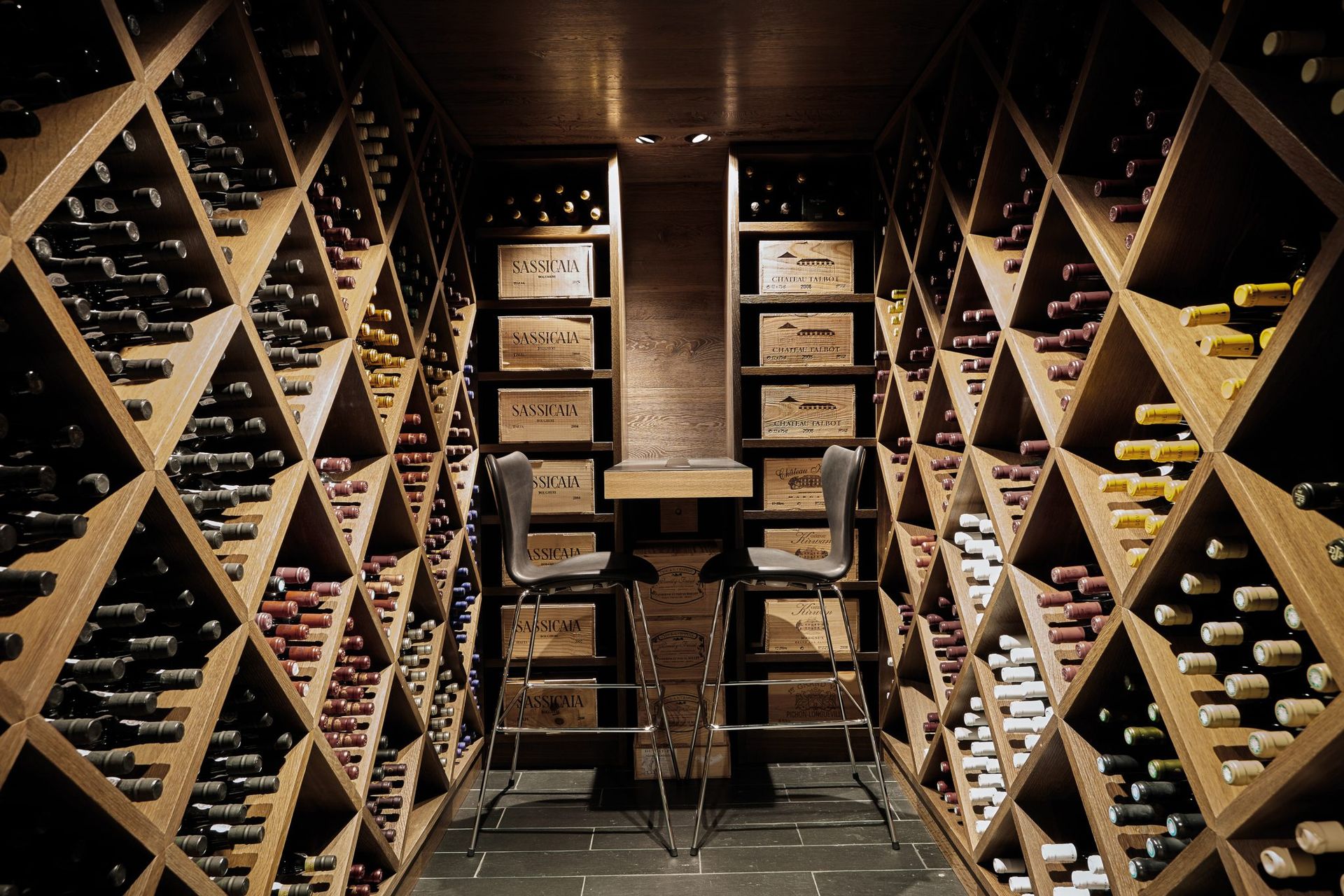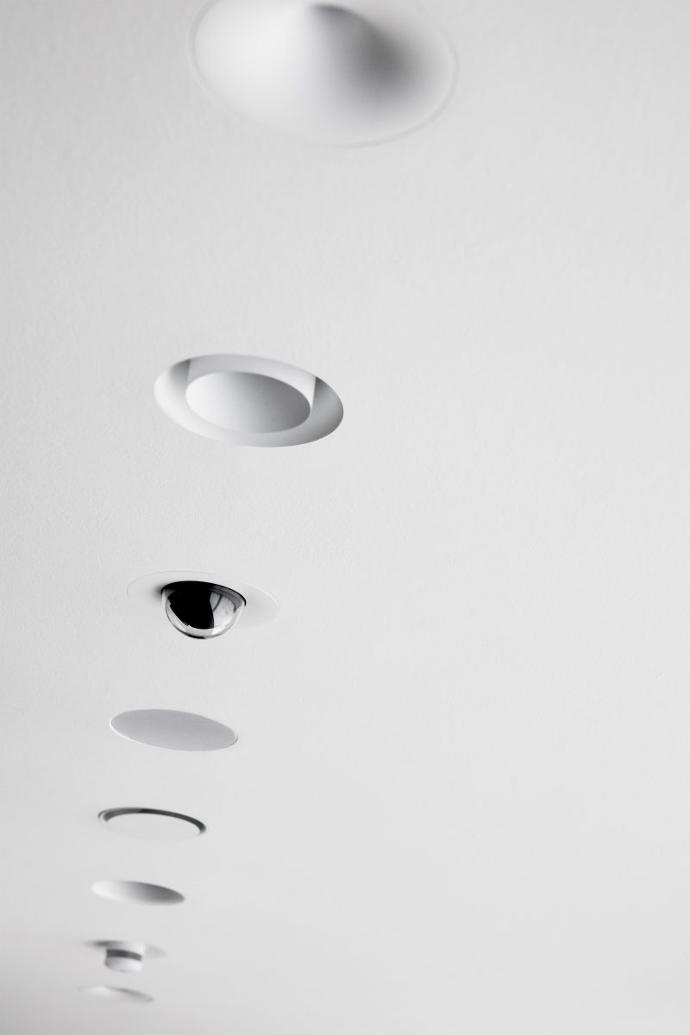 INNOVATIVE AND AWARD-WINNING SYSTEM
STORM SYSTEM® is an innovative and award-winning system which offers a large variety of smart-home solutions, all of which are compatible and completely configurable with your smartphone or tablet.
STORM SYSTEM® is based on a ring that is integrated into the ceiling before a lighting or smart-home product. The system makes it possible to install all the technical functions of the property in the ceiling by using the same type of outlet – all in the same beautiful architectural design. All the smart-home technologies can subsequently be replaced by others if needed.
A FLEXIBLE SYSTEM WITH ENDLESS OPPORTUNITIES
STORM SYSTEM® is a flexible system with endless opportunities. The system offers more than hundreds of different colors and product combinations where the design remains elegant, timeless, and clean. Simple yet complex.
With a respect and understanding of architecture, STORM SYSTEM® combines both lighting and smart home technology, for your next project. The flush finish is possible to create in every ceiling. We cover all ceiling materials.

EMBRACES BOTH FUNCTIONALITY AND DESIGN
The focus of STORM SYSTEM® is to embrace both functionality and design in a unique and innovative fashion. STORM SYSTEM® therefore leave no visual noise nor any disarray. Cables, pipes, and wires will be invisible under the ceiling. The ceiling will have an aesthetic expression with only clean lines, and minimum waste of space with this discreet, technical solution.
All products within STORM SYSTEM® are designed and produced in Denmark by skilled Danish designers and architects with exceedingly high standards in relation to details and cutting-edge technology. Only high-quality materials are used.
STORM SYSTEM® aims to create the finest and most beautiful surfaces within architecture. The system is used in projects such as luxury yachts, Michelin restaurants, private luxury residences, jewelry boutiques and large office landscapes and is highly recognized within the high-end luxury community.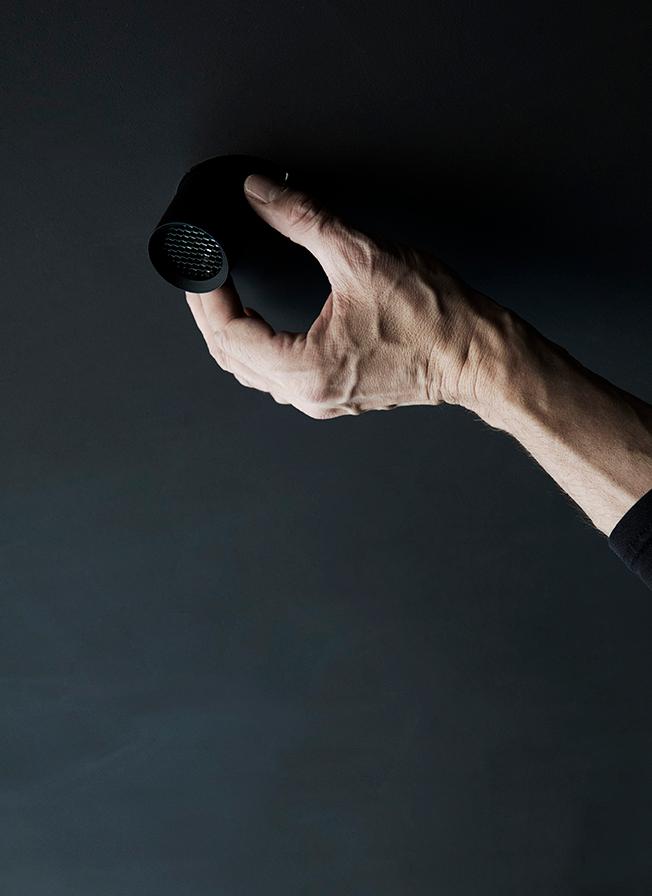 Design, Craftmanship, Materials and Details
Projects and Updates
Check out the beautiful projects and exciting news about the brand news
Contact Us for consultancy and design support
We offer a complete package of service from consultancy, design and technical proposal to final installation of the products.