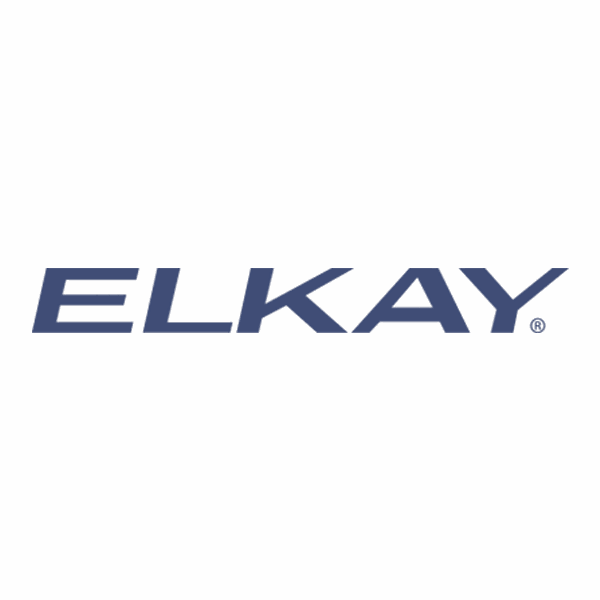 ​ More than 2,600 employees around the globe call Elkay home, working together to serve a wide array of customers for plumbing, commercial, industrial, retail and foodservice goods and services.
Start with the customer – find out what they want and give it to them.
Elkay Manufacturing Company began as a vision of Leopold Katz and his son Louis on the North side of Chicago in 1920.
Their goal was to manufacture the highest quality sinks and provide exceptional service. The result: a thriving company built one satisfied customer at a time.
Today, we're proud to be America's number-one selling stainless steel sink company. Through the years, Elkay has continued to launch new products, designs, and innovations, and serves as a thought leader in an amazing array of different industries.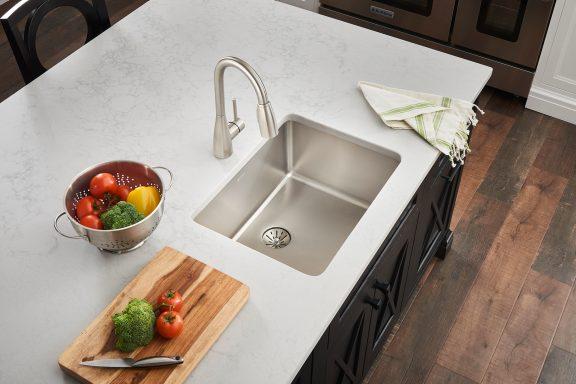 Sinks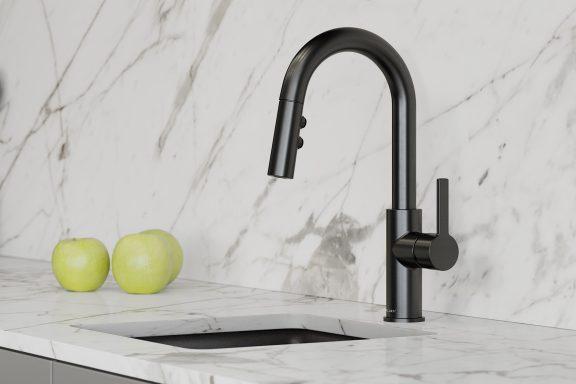 Faucets
Celebrating 101 Years of Kitchen Innovation...
and counting!
​

Fueled by culinary curiosity and our burning need for easy solutions and good aesthetics, kitchen design has come a long way since Elkay started in 1920. We've been family owned and committed to innovation for a century and counting!


Explore our history by clicking through the timeline!

1928



The Dual-Bowl Sink
Elkay releases its dual-bowl sink dubbed the Hitchcock, a top-of-the-line washbasin made by hand that was offered in either German nickel and silver (for $700) or copper (for $900).

1950s



The Cocktail Center
At a time when happy hour's popularity hit new highs, Elkay makes it even more fabulous with its Cocktail Center, a blending, mixing and washing station with a built-in sink. Frank Sinatra would definitely approve.

1956



The Lustertone Sink
Elkay debuts its Lustertone line of sinks with an exclusive handcrafted finish that features the same linear grain found in high-end stainless steel appliances. A custom-built Lustertone sink is commissioned for the Farnsworth house in Plano, Ill., designed by Mies van der Rohe.

1971



The Under-Sink Water Purifier
Nobody wants chlorine, sediment or unexpected scents in their drinking water. It's Elkay to the rescue with a new "quick change" under-sink water purifier. The tagline? "Enjoy bottled-water quality."

2014



The Perfect Drain®
Elkay introduces the edgeless design of Perfect Drain®, which gives sinks a seamless look and feel. This innovation eliminates the collar around the drain, which keeps the sink cleaner and gives food one place to go: down the drain.

2016



The Colorful Quartz Sinks
Who says a sink has to be stainless steel or porcelain? Elkay's colorful quartz sinks quickly become beloved by adventurous designers for showstopping hues such as Maraschino, Bisque and Mocha.

2019



The ezH2O® Liv™ Built-in Filtered Water Dispenser
With our bottle filling stations increasingly common in offices, gyms, airports and schools, Elkay decides to bring that same convenience and quality to the home. The ezH2O® Liv™ is the first built-in filtered water dispenser engineered for the home. It's designed to look beyond the kitchen and seamlessly fit any space water is needed.

Drinking Solutions
Learn more about Water Deliver Technology
Sustainability
We Build Sustainable Solutions.
Our commitment to healthy and sustainable materials is steadfast. Elkay® offers a portfolio of products that use recycled materials and have Health Product Declarations®. As we continue to dig deeper into product composition and impact, we are committed to improving the material health and sustainability of our products. Find out below how Elkay products help create healthy, sustainable living environments and contribute to USGBC® LEED®, Living Building Challenge, Green Globes or the WELL Building Standard. For more information on end of life product disposal, please contact us.
Maximizing Hydration, Minimizing Waste
For more than a decade, Elkay has been on a mission to reduce plastic bottle waste by manufacturing innovative and eco-friendly products. One million bottle filling stations later, Elkay has helped save more than 50 billion plastic bottles through commercial solutions alone. Discover how our award-winning ezH2O® bottle filling station and the first-ever built-in water dispenser minimize plastic dependency and make hydrating easier
USGBC® LEED®​
The United States Green Building Council's Leadership in Energy and Environmental Design (USGBC® LEED®) is an international building certification program. USGBC® LEED® leverages the building industry as an economy of scale that can transform the manufacturing industry and push for healthier, environmentally friendly products and processes. Certification is based on achievement in: Integrative Process, Location and Transportation, Sustainable Sites, Water Efficiency, Energy and Atmosphere, Materials and Resources, Indoor Environmental Quality, Innovation, and Regional Priority.​
Many Elkay products contribute to Materials and Resources Credits. Elkay products may contribute to LEED v4.1 Building Product Disclosure and Optimization - Material Ingredients and LEED v4.1: Building Product Disclosure and Optimization - Sourcing of Raw Materials. Please contact us for more information.​ ​ ​

The Living Building Challenge​​
The International Living Future Institute's Living Building Challenge strives to create regenerative buildings that not only work to conserve resources but create a positive impact on the community and environment around it. The Living Building Challenge emphasizes seven performance areas called "petals": place, water, energy, health & happiness, materials, equity, and beauty.​ ​
Select Elkay products may comply with the International Living Future Institute's Living Building Challenge Materials Petal. Please contact us for more information.​​
WELL Building Standard
The International Well Institute's WELL Building Standard focuses on the role of the built environment in health and wellbeing. WELL buildings seek to improve the comfort, happiness and health of the building occupants through thoughtful design, holistic thinking, and intentional material choices. Elkay products are designed, engineered and built with everyday life in mind.
Many Elkay products have Health Product Declarations and are free of key hazardous substances. As such, they may contribute to WELL buildings. Please contact us for more information.
Sustainable Choices For a Better Tomorrow

When we say, "we're in business forever," we mean it. We're here to nurture our people and planet for generations to come. By taking an active role in carefully sourcing reliable and safe materials, optimizing our products and processes, and empowering our employees, we are committed to making a positive environmental and social impact.

Green Ticker™
displays how many single-use plastic bottles are being saved.
Recycled Materials
Our bottle filling stations contain 69% recycled material.
Plastic Waste
ezH2O® bottle filling stations encourage the use of reusable water bottles helping reduce plastic waste

Chemicals
Our stainless steel sinks and pads are free from Red List chemicals and toxins.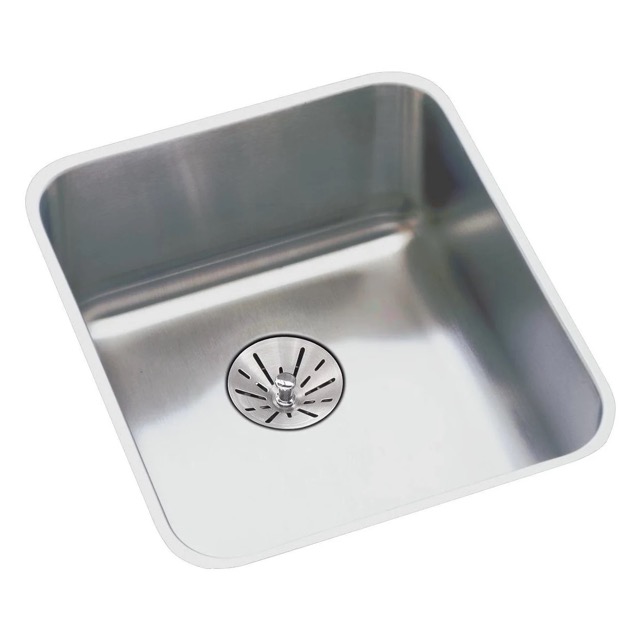 Recycled Materials
Our stainless steel sinks contain 78% recycled material.
Sensor Activated
Sensor-activated, hands-free filling prevents wasted water and spills, and is more hygienic

Recycled & Recyclable Materials
Many of our drinking fountains and bottle filling stations are made from recycled materials and can be recycled, including the packaging!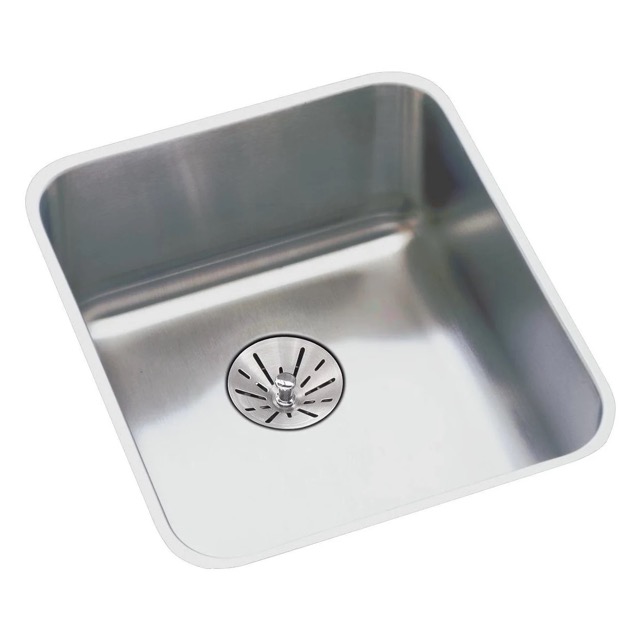 Recyclable
Our stainless steel sinks are 100% recyclable

Sustainability
Learn more about how Elkay can help with sustainable solutions
Water Delivery

Drinking Solutions for public spaces, schools, offices, hotels and manufacturing facilities.
Residential Water Treatment Systems

We invest in strategic advice tailored to your
business problems and needs.
Kitchen Sinks and Faucets

Previous
Next
News about Elkay
Learn more about Elkay's news, blog, reference projects and developement