​ More than 2,600 employees around the globe call Elkay home, working together to serve a wide array of customers for plumbing, commercial, industrial, retail and foodservice goods and services.
Start with the customer – find out what they want and give it to them.
Elkay Manufacturing Company began as a vision of Leopold Katz and his son Louis on the North side of Chicago in 1920.
Their goal was to manufacture the highest quality sinks and provide exceptional service. The result: a thriving company built one satisfied customer at a time.
Today, we're proud to be America's number-one selling stainless steel sink company. Through the years, Elkay has continued to launch new products, designs, and innovations, and serves as a thought leader in an amazing array of different industries.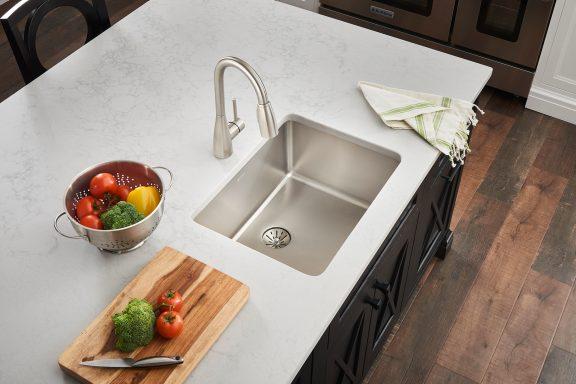 Sinks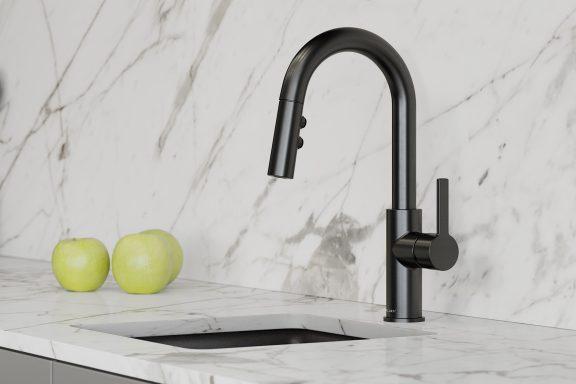 Faucets
Celebrating 101 Years of Kitchen Innovation...
and counting!
​

Fueled by culinary curiosity and our burning need for easy solutions and good aesthetics, kitchen design has come a long way since Elkay started in 1920. We've been family owned and committed to innovation for a century and counting!


Explore our history by clicking through the timeline!

1928



The Dual-Bowl Sink
Elkay releases its dual-bowl sink dubbed the Hitchcock, a top-of-the-line washbasin made by hand that was offered in either German nickel and silver (for $700) or copper (for $900).

1950s



The Cocktail Center
At a time when happy hour's popularity hit new highs, Elkay makes it even more fabulous with its Cocktail Center, a blending, mixing and washing station with a built-in sink. Frank Sinatra would definitely approve.

1956



The Lustertone Sink
Elkay debuts its Lustertone line of sinks with an exclusive handcrafted finish that features the same linear grain found in high-end stainless steel appliances. A custom-built Lustertone sink is commissioned for the Farnsworth house in Plano, Ill., designed by Mies van der Rohe.

1971



The Under-Sink Water Purifier
Nobody wants chlorine, sediment or unexpected scents in their drinking water. It's Elkay to the rescue with a new "quick change" under-sink water purifier. The tagline? "Enjoy bottled-water quality."

2014



The Perfect Drain®
Elkay introduces the edgeless design of Perfect Drain®, which gives sinks a seamless look and feel. This innovation eliminates the collar around the drain, which keeps the sink cleaner and gives food one place to go: down the drain.

2016



The Colorful Quartz Sinks
Who says a sink has to be stainless steel or porcelain? Elkay's colorful quartz sinks quickly become beloved by adventurous designers for showstopping hues such as Maraschino, Bisque and Mocha.

2019



The ezH2O® Liv™ Built-in Filtered Water Dispenser
With our bottle filling stations increasingly common in offices, gyms, airports and schools, Elkay decides to bring that same convenience and quality to the home. The ezH2O® Liv™ is the first built-in filtered water dispenser engineered for the home. It's designed to look beyond the kitchen and seamlessly fit any space water is needed.

Water Delivery
Drinking Solutions for public spaces, schools, offices, hotels and manufacturing facilities.
Kitchen Sinks and Faucets
Residential Water Treatment Systems
Previous
Next