Architectural Lighting

At Tam Minh, we work with the leading manufacturers and brands
To solve the most challenging lighting problems.
Project: The Gherkin
Lighting Design: Troup, Bywaters and Anders
Photographer: Andy Perkins & Nigel Young / Foster + Partners
Architect: Foster + Partners
World class quality
We solve the most challenging problems


Photo courtesy of Porsche Vietnam
World class quality
We solve the most challenging problems


Photo courtesy of Porsche Vietnam
Pushing the Limits
Performance, in various aspects, from colour fidelity, power, output, optics for heat management to form factor, we work every to push through the boundery and redefine the possibilities.
Customisation

We test our limit by going beyond the industry standards to offer designers and clients the breath of possibility through technical, technology and aesthetic customisations.



Emotions are evoked by light



The chosen lighting system is as unique as the building itself.




Preserve and reveal traces from the past and, where necessary, to introduce a contemporary touch.



The sleek design delivers seamless implementation of lighting into the concept.
Previous
Next
Functionalities, Aesthetics and Materials
Sometimes it is so good not to have any clear line between technical lighting and decorative lighting. One spotlight should also can be beautiful and colourful and playful, yet perform as it should do.
Craftmanship, Design and Technology.
At ONE A, they meet.
Outdoor.
Optical technology and quality deliver performance and reliabitlity over the whole project lifetime.
MAC Forum in the Munich Airport Center


The largest roofed open space in all of Europe.the largest roofed open space in all of Europe
Arsenali Repubblicani, Pisa, Italy


an intense examination of the cultural and historical background - combining advanced technology with a reduced form.
Previous
Next

XAL
One of the best manufacturers in the lighting world. XAL creates tailor made best-of-the-kind lighting solutions.
The brand have some unique lighting products such as the renown UNICO or the trend setter MOVE IT system, at the same time if offers a wide range of choices for most lighting problems designers encounter for interior spaces.

Wever & Ducré

All rounder lighting brand from Belgium.
Wever & Ducré offer a broad range of architectural lighting choices with the bold use of colours, materials and finishes. It work with different designers to develop wide veriety of design lighting.

ONE A
The Danish design company ONE A innovates and produces architectural lighting and smart-technology products with a minimalistic expression to create visual harmony in any living environment.
The phenonmenon STORM SYSTEM® is a design solution embracing both light and smart-home technology in a uniform system made only from the finest materials. ONE A become the preferred solution for many award- winning architects, designers, and engineers.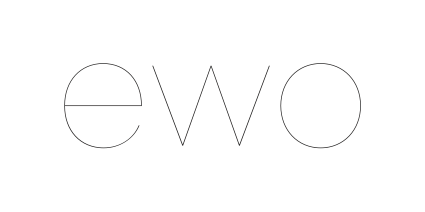 ewo
ewo creates high-quality lighting systems for outdoor, facade and landscape solutions. At the headquarter in South Tyrol, Italy, products are developed which bring light to a variety of different settings: streets, squares and buildings; walking trails, urban gathering points, airports hospitality and private homes. The company's progressive technology, differentiated know-how and creative openness has made it a trendsetter for the sector. ewo has been known for its quality in custom-tailored solutions for distributing, limiting and controlling light – solutions