The showroom owner requires multifunctional zonal spaces. He pays a great deal of meticulous attentions to the details and to how lighting can create a welcoming atmophere and at the same time must show the very small textures of the wood grain. 
XAL track system with the powerful spotlight VARO series is the pefect choice for this project.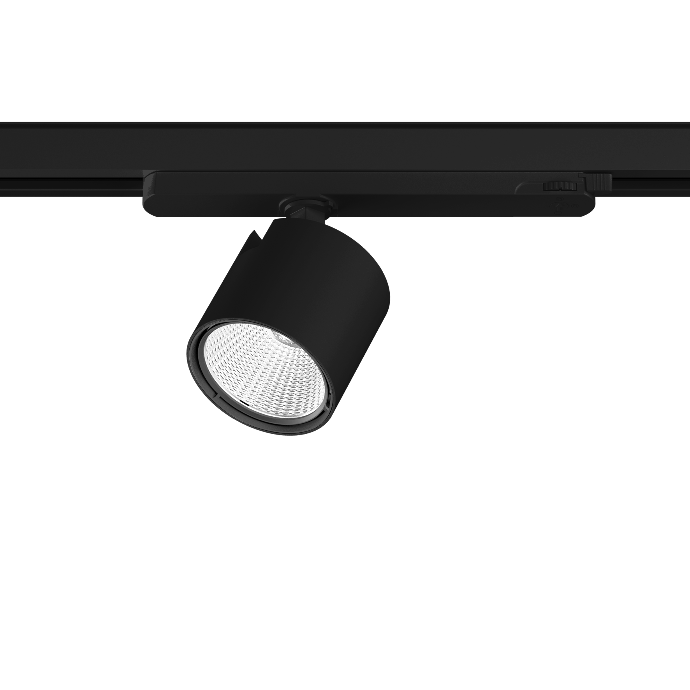 XAL VARO 80 S
Track light made of die-cast aluminium; surface powder coated; spotlight head 355° rotatable and 90° tiltable; integrated converter in the plastic adapter; high quality reflector with spherical facet finish; precise radiation characteristics with different beam angles; installed and exchanged without tools; optical attachments as accessories; optical attachments can be combined; COB (Chip on Board) technology for maximum efficiency; no multiple shadows; energy-efficient LEDs with very good colour rendering; adapter for toolless insertion or movement on a variety of 3-phase power tracks

XAL
One of the best manufacturers in the lighting world. XAL creates tailor made best-of-the-kind lighting solutions. 
The brand have some unique lighting products such as the renown UNICO or the trend setter MOVE IT system, at the same time if offers a wide range of choices for most lighting problems designers encounter for interior spaces.