EDUCATION PRODUCT PORTFOLIO

Drinking solutions for schools
.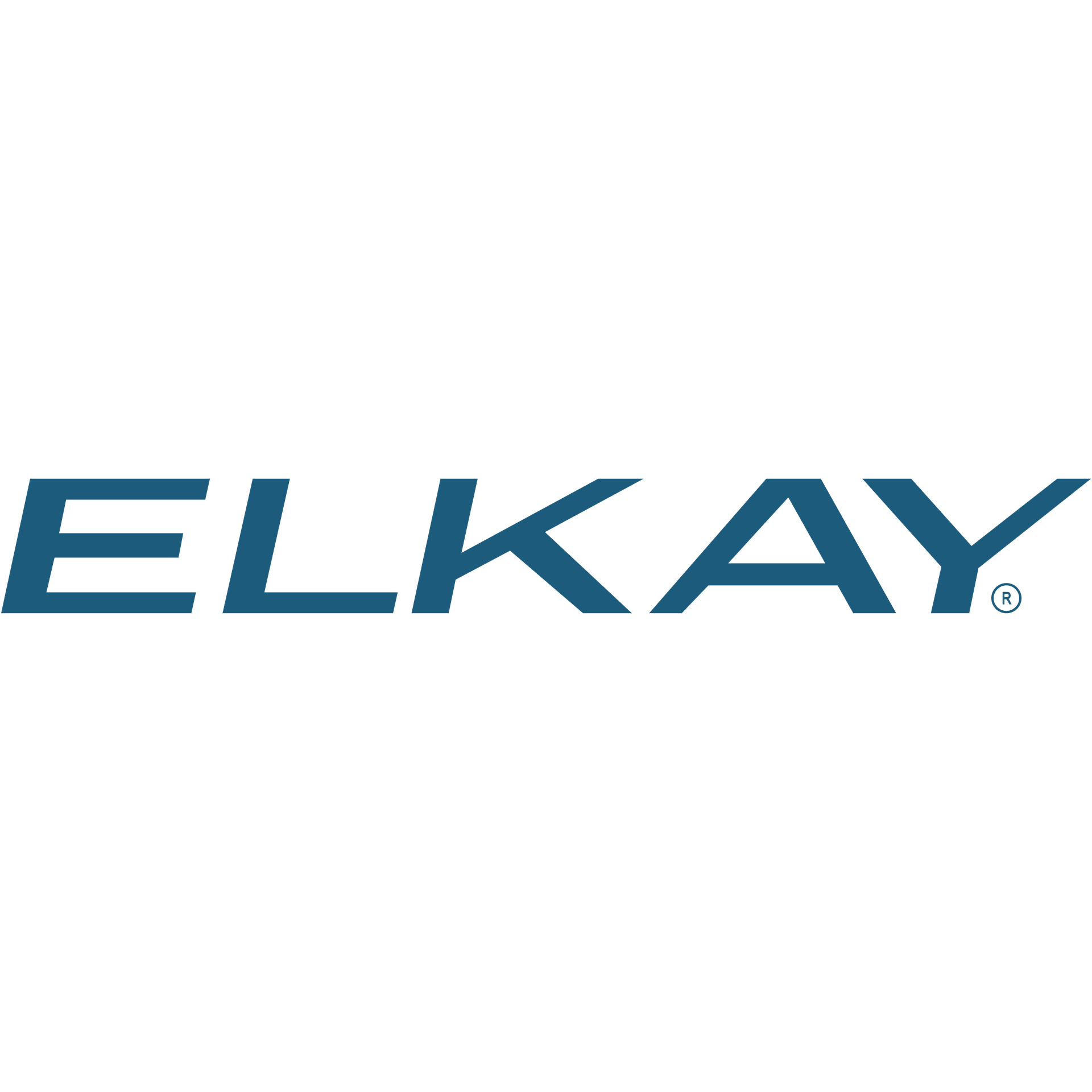 Elkay
Elkay is proud with more than a century of history and innovations in an amazing array of different industries. It is now America's number-one selling stainless steel sink company, the world leader in drinking water delivery solutions and strongly committed to reduce and eventually eliminate single-use plastics.
Elkay Drinking Solutions

Elkay has a selection of no-touch, sanitary, sensor-activated bottle filling stations, water coolers and dispensers in a variety of styles and configurations to provide healthy, hygienic hydration.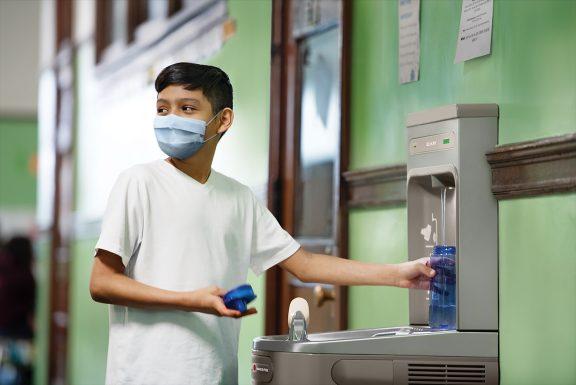 Classroom
Elkay sets the standard in schools by offering a wide range of plumbing solutions that put cleaner, healthier water within reach. Across our large portfolio, you'll find stainless steel sinks, hands-free bottle filling stations, advanced filtration capabilities and a variety of faucet options. Elkay has something to suit all your water needs in the education space.

Make drinking water easy to access in your classroom with available bottle filling stations and touchless water fountains.

HEALTH
Hands-free, sensor-activated features
Improved hygiene with fewer touchpoints
Antimicrobial materials
Easy-clean stainless steel.

FILTERED SOLUTIONS
Reduce lead and improve taste
Healthier, cleaner drinking water
Reduce plastic waste.


CONVENIENT
ADA compliant options offer accessibility
Products for handwashing and drinking water
Complete classroom solutions

Hallways
Fill your hallways with top picks for water delivery,
including touchless solutions that help keep everyone healthier while staying hydrated.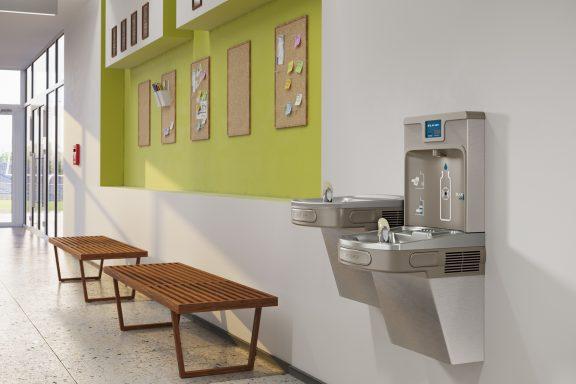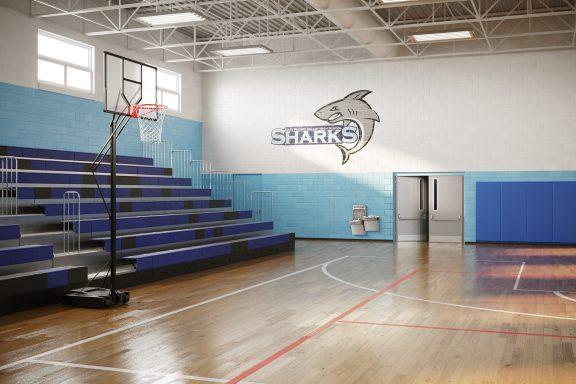 Gymnasium
Keep healthy hydration going during gym class
with our selection of bottle filling stations and fountains, including touchless options that help keep germs and bacteria at bay.

Outdoor
On playgrounds, health and safety is vital,
and we have bottle fillers and fountains that are easy to operate and vandal-resistant to stand up to the weather.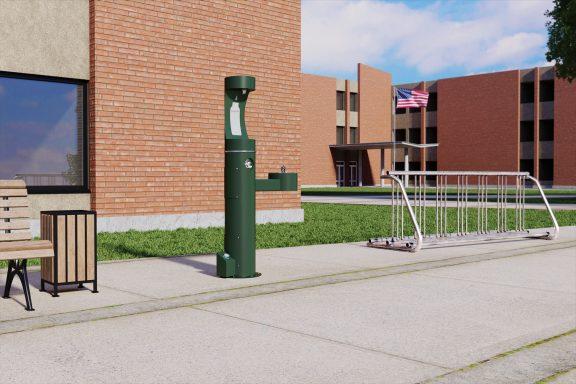 Break Room
Keep staff happy
by offering fresh filtered water on demand and sink solutions to keep things clean.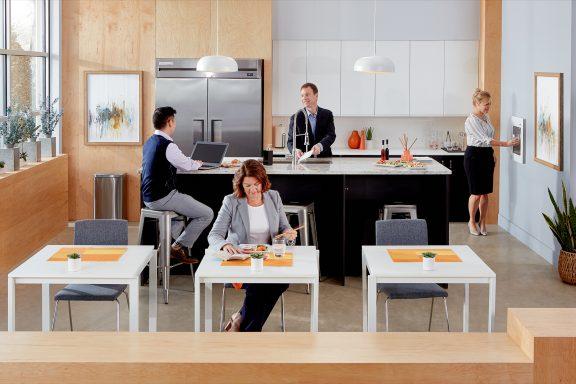 Education Offering
Check out our offering for educational institutions, both new build and renovation projects.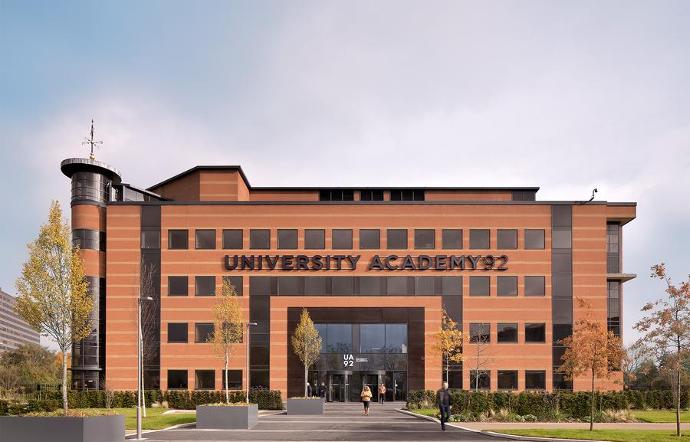 Discover more on Elkay's offering
Check out the wider range of products and solutions from Elkay Drinking choices.