Wastberg w203 Ilumina copper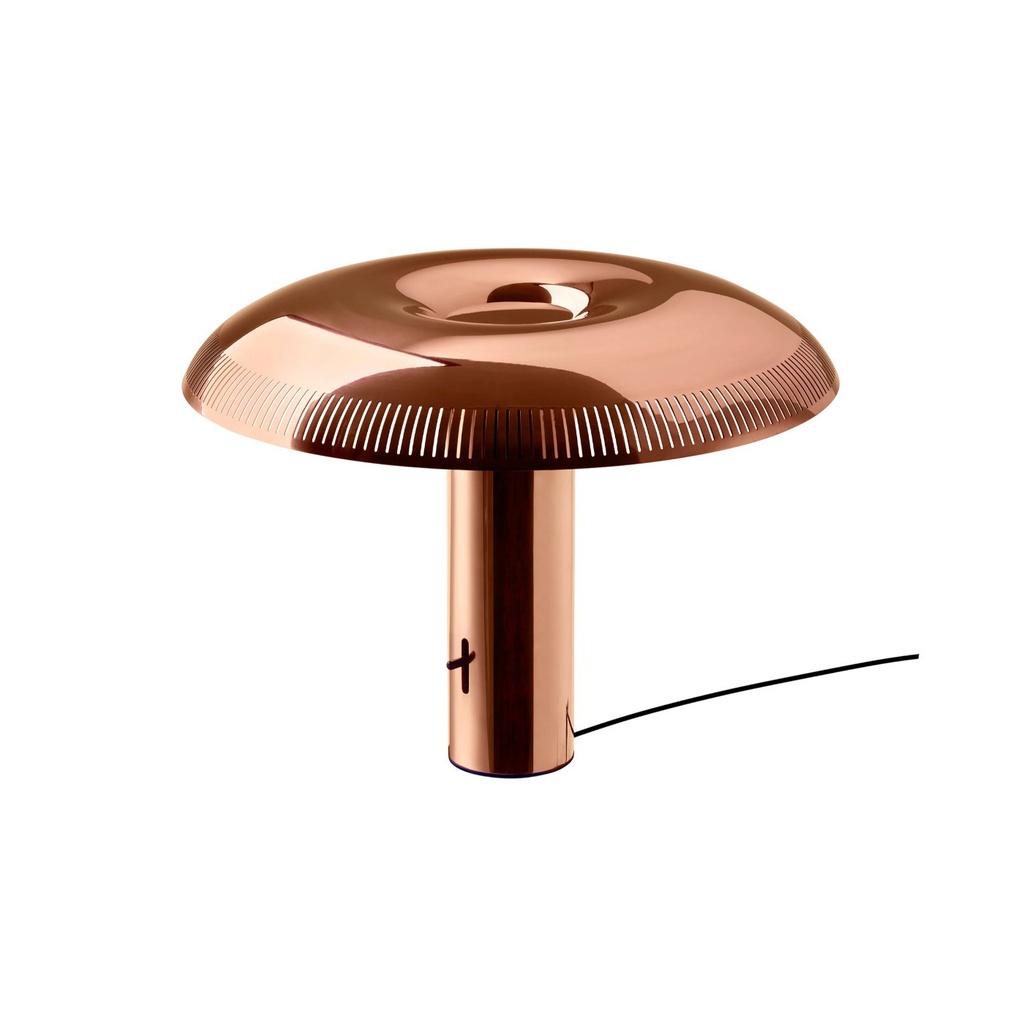 Wastberg w203 Ilumina copper
Design: Ilse Crawford | Shade & base: aluminium/copper; Diffuser: polycarbonate; Reflectors, dimmer knob, internal structure: ABS | 100 – 240 V COB LED (included) 8 W 2700 K | Cord 180 cm | Integrated sliding dimmer potentiometer |

Wästberg

Founded in 2008 by Magnus Wästberg in Helsingborg, Sweden. Throughout the years, Wästberg has established long-lasting collaborations with leading architects and designers such as Ilse Crawford, David Chipperfield, Claesson Koivisto Rune, and Dirk Winkel. 
Our products are developed in Sweden and can be found in offices, homes, hotels, and museums all over the world, earning us international acclaim and over 50 prestigious design awards.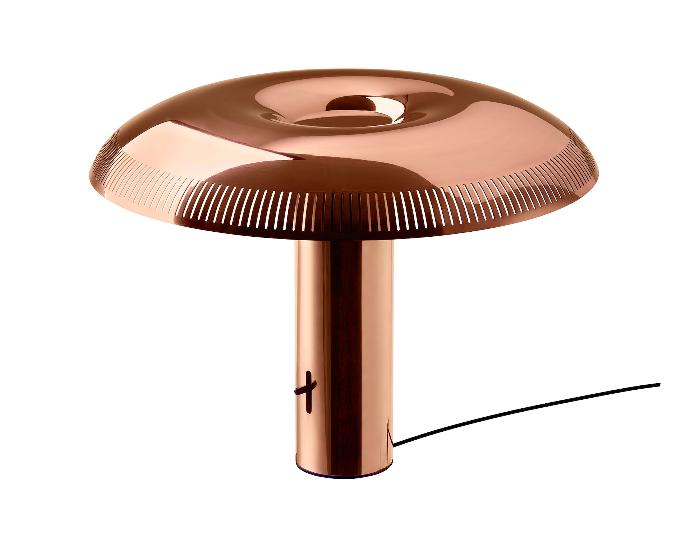 Shining in the dark like an illuminated manuscript, w203 Ilumina is our update of the classic library lamp – drawing on innovative lighting technology while personifying our love of materials.
Shine, sheen or matte
While w203 Ilumina's polished copper surface reflects its library lamp heritage, it is also available in sober brushed aluminium and soft eggshell white – each with its own beautifully unique finish.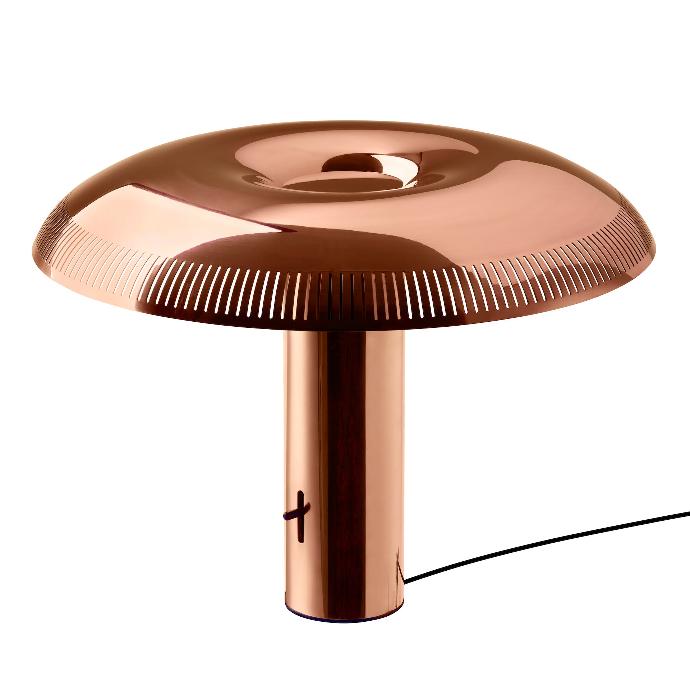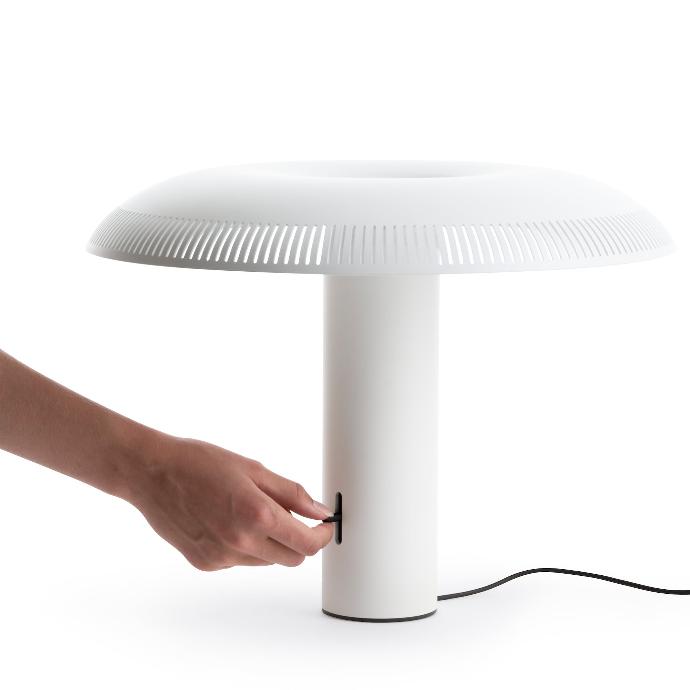 Sliding potentiometer
w203 Ilumina's smoothly sliding potentiometer makes dimming a tactile, enjoyable experience.

Gentle light
Whether used in the home or the office, w203 IIumina offers a warm, familiar ambience and directed light with clear yet gentle definition. With no visible light source to distract the eye, it allows its owner to fully enjoy the benefits of light.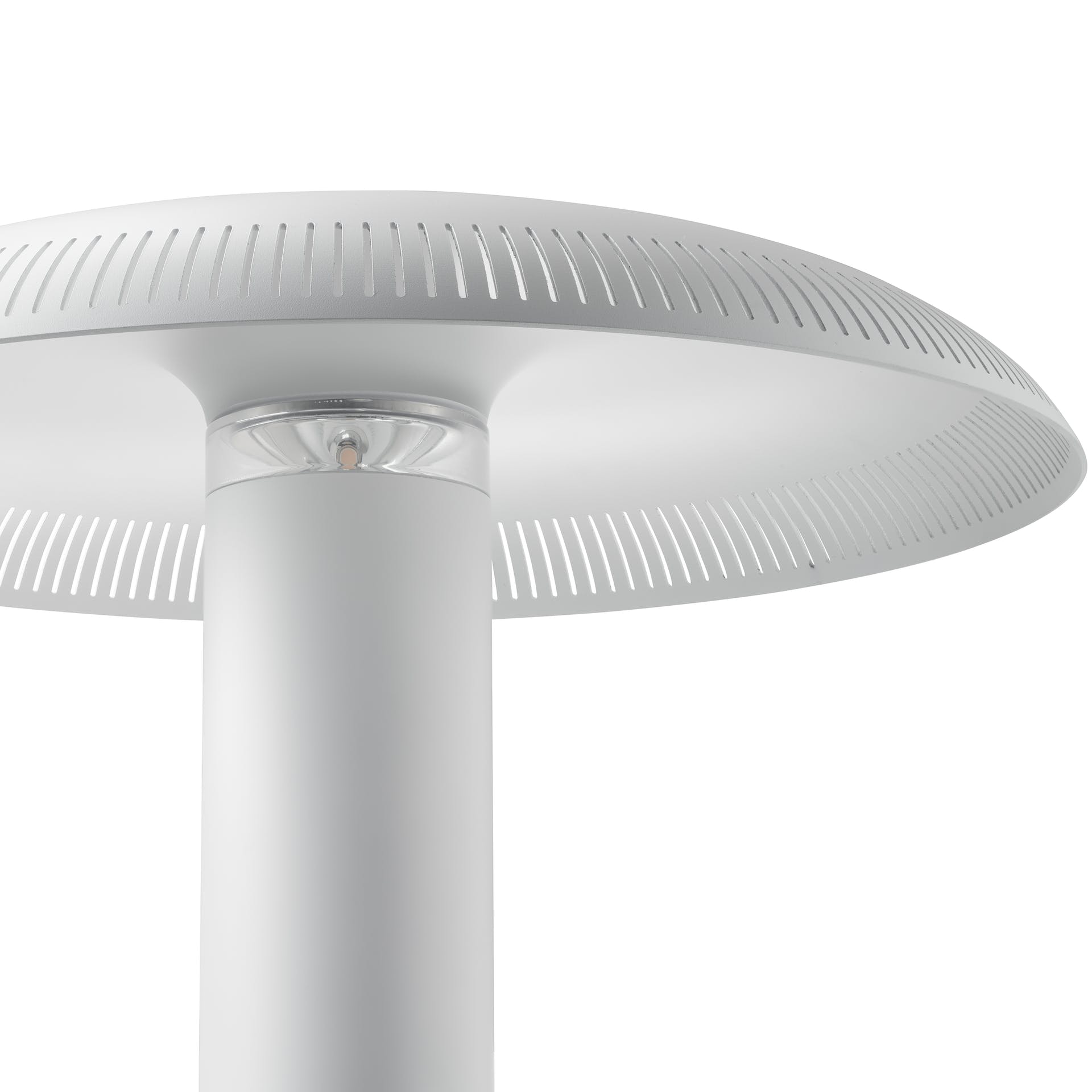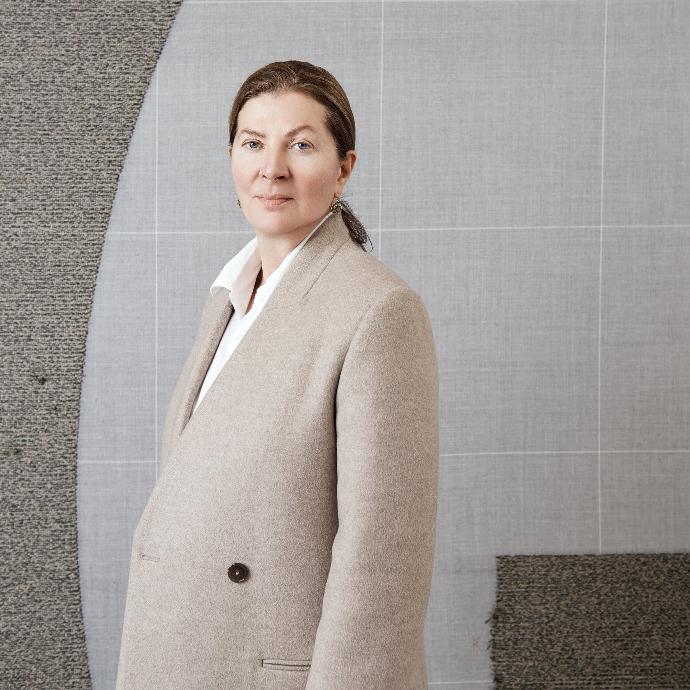 Photo: Marsy Hild Thorsdottir
Ilse Crawford is a designer, academic and creative director with a simple mission to put human needs and desires at the centre of all that she does. As founder of Studioilse, together with her multi-disciplinary, London-based team, she brings her philosophy to life. This means creating environments where humans feel comfortable; public spaces that make people feel at home and homes that are habitable and make sense for the people who live in them. It means designing furniture and products that support and enhance human behaviour and actions in everyday life. It means restoring the human balance in brands and businesses that have lost their way. 

Studioilse is behind a number of projects that have become benchmarks in their field. They worked with the Soho House Group for nearly a decade, developing the DNA across numerous brand extensions that include Cecconi's, Babington House, Soho House New York, Cowshed and The Electric. They designed Aesop's first retail store in London. They reimagined hospitality with Ett Hem in Stockholm and the airline lounge concept for Cathay Pacific. 

As founder of the department of Man and Wellbeing at the Design Academy Eindhoven, Crawford's mission extends to nurturing a new generation of students to always question why and how their work improves the reality of life.

studioilse.com

Specifications
General Features

Brand

Wästberg