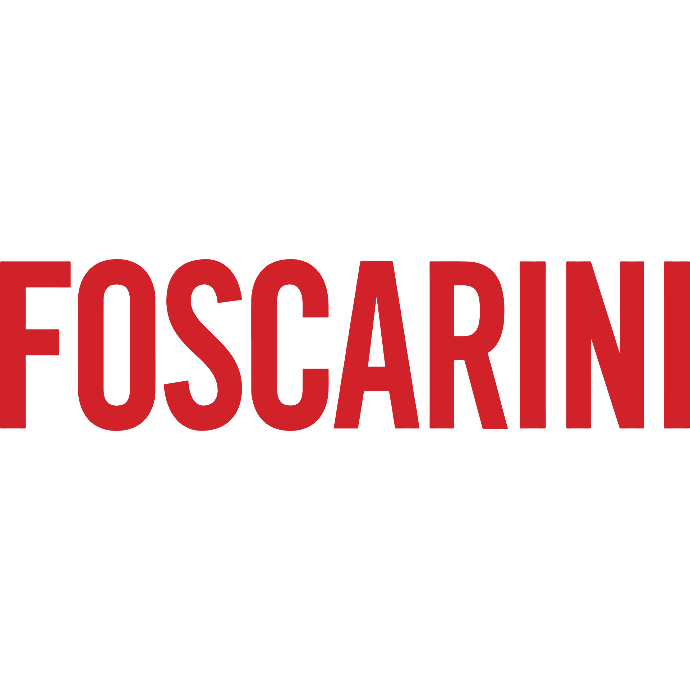 Foscarini
Foscarini imagines, develops and produces decorative lamps: night and day, whether they're on or off, they seduce, surprise and inspire.
Foscarini lights are conceived as design objects that transform spaces: we bring beauty, we stir emotions.
Tam Minh Lighting is proud to represent Foscarini in Vietnam. Check out Foscarini website here. Collezioni - 5

The new catalogue Collezioni is out now, in a brand new interactive digital version.
Scopri e scarica Collezioni — 5, la guida completa alla collezione Foscarini.

Foscarini designs with an independence from any production constraints, which translates into freedom of ideas.
The company's 35 years of collaborations with international designers and mastery of lighting resulted in a long list of design icons integrated into domestic or collective environments globally. One constant through our history has been our rigor and passion for each project.
THE FOSCARINI BRAND VALUES
Freedom
The absence of constraints - in production, technologies, or on the supply-side - makes us independent from mental constraints.

Project

Our heritage is not based on the production potential of our ideas, but the ability to create them. Our products are a dialogue between a concept and a form.

Passion

We get to the mind through the heart. The passion that we inspire is that which we ourselves experience for our products and the projects from which they originate.

Innovation

We are never satisfied with "easy" solutions, or with the first idea at our fingertips. We believe the best is always further away.

Charisma

Our lamps are an expression of a coherent vision that guides our creative, aesthetic, and moral instincts. We do not vegetate in neutrality, we take positions.

Poetry

Like the poet, we manipulate material to translate a project into a product. With art, we share a creative language and attitude toward ideas.

An Italian Spirit

Wherever we are in the world, we bring with us a unique perspective engrained in Italy's culture: we prioritize mastery, craftsmanship and most importantly, our design vision.

Checheck out our E-commerce Shop
Our e-commerce shows examles of some items. Please contact us for a full offering, including customised items.
Mastery
The "know-how" of an area that has allowed the birth of products of the highest quality.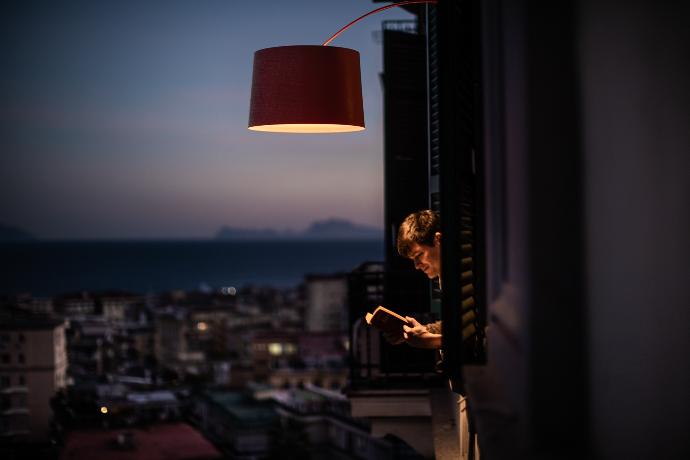 VITE
The VITE (LIVES) project represents a new perspective, an updated viewpoint, an evolution in the way Foscarini operates in relation to its products. It reflects the desire to make people the central focus, to talk about light not starting with the lamp – those who have designed, developed and produced it – but about those who live with it inside their own intimate space: the home.
VITE (LIVES) is a voyage that takes us inside real homes – in Copenhagen, New York, Naples, Shanghai and Venice – accompanied by the artist, photographer and videomaker Gianluca Vassallo. People are at the centre of the image and the narration, while the gaze is left free to roam inside personal spaces, real spaces that are also thus imperfect. We no longer look at carefully controlled environments, the artificial and "unreachable" images of photographic sets, but at homes that are lived in on an everyday basis, close-ups of the stories of the people who dwell inside them.

VITE.
Lives. A voyage in five cities, three continents, sixteen homes.
A digital book that talks about light starting not from the lamps, but from the people.
Create Light
This sentence that expresses the essence of Foscarini is made up of two words that represent worlds apart, when separated, and a powerful vision when reunited: the world of creating, of shaping the material; and the world of light, of vision, of thought. For us, production is always the point of arrival within the design process. And creating light is none other than a form, a concrete object – the lamp – illuminating meanings.
Discover the products
Please contact out team for a wider range of products, including ones customised to your need and free consulting services.