Yacht / Marine Elevators

Easy to Install, Space-Saving Elevators for Yacht + Marine Applications
Lighting

Feel comfortable and relaxed on the water with the right lighting
Photos: © ONE A Denmark

Previous
Next
Contact us for a free consultancy
Let us help you with in-depth design and engineering support for your yacht project.
Premium Design Solutions for private homes
A yacht is a home in many way. Check out our offering in top-end private homes.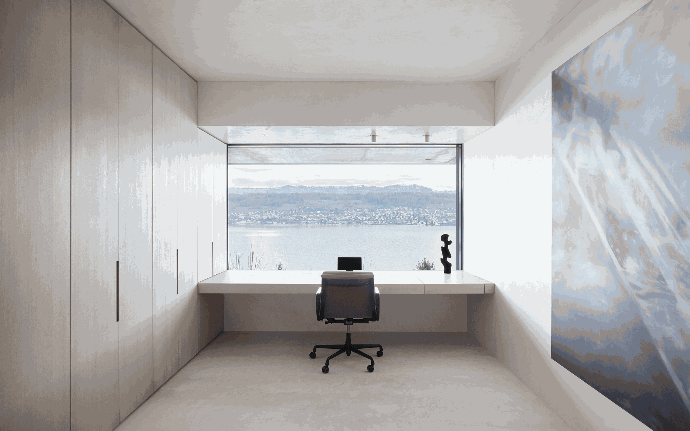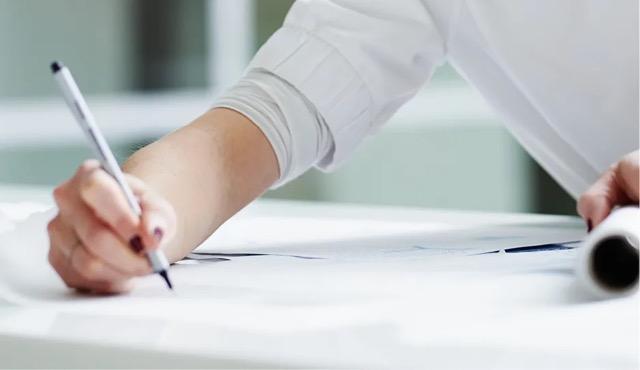 About Us
Our objective is always to keep our clients happy with our world class products and solutions and customer services of the highest standard: from design, technical support to delivery to installation and after-sale.
We are a team that founds ourselves quite unique in the way we offer innovative, specialized, high quality products and services with a wide range of knowledge and skills. We started with the people and constantly focus on the people: our clients, our staff, and our community as a whole.
At Tam Minh we have a strong, diversified and multi-disciplined team to take care of the clients in every aspects and solve problems, big and small.
Our design and engineering capability makes sure smooth progress from selection, coordination, delivery, installation, configuration and service of systems and solutions that we provide.

SET THE MOOD WITH GREAT YACHT LIGHTING DESIGN
One of the most important factors in making you feel comfortable and relaxed while out on the water or just in the harbour of your luxury yacht is having the right lighting. Lighting plays are crucial role when it comes to setting the mood and atmosphere of a space, and this applies especially to luxury yachts.

THE RIGHT LIGHTING FOR EVERY OCCASION
Having both the right and adequate lighting on your yacht lets you enjoy the time you spend on it the most. This applies whether you need lighting for reading, cooking, playing games or just enjoying a relaxing time. The right yacht lighting design simply makes all these activities more enjoyable. For instance, dimmable yacht LED lights can be used as ambient lighting to create an exclusive and luxury feeling but can also provide an ideal lighting when you need it, without drawing too much energy from your yacht's batteries.
MORE THAN JUST LIGHTING
For some, lighting is just a matter of practicality. At ONE A we beg to differ. We believe that lighting is an integral part of the interior. We believe that lighting can enhance, compliment, and emphasise the architectural lighting design of the space.
There are lots of precautions that needs to be taken into consideration when creating the lighting design for a yacht. Therefore, the lighting design of your yacht should not be left for the electricians or contractors to handle. Instead, you should use a specialist such as ONE A.
ADEQUATE LIGHTING PROVIDES SAFETY
However, lighting is not all about aesthetics. Lighting should also be functional and flexible. Safety is an important parameter, especially when you are on the sea. Inadequate lighting can jeopardise safety.
Insufficient lighting can make visibility difficult, and too much lighting can be dazzling.
We create intelligent lighting designs, using LED diodes, dimmers, RGB colours, and easy controlling. Combining both functionality and design..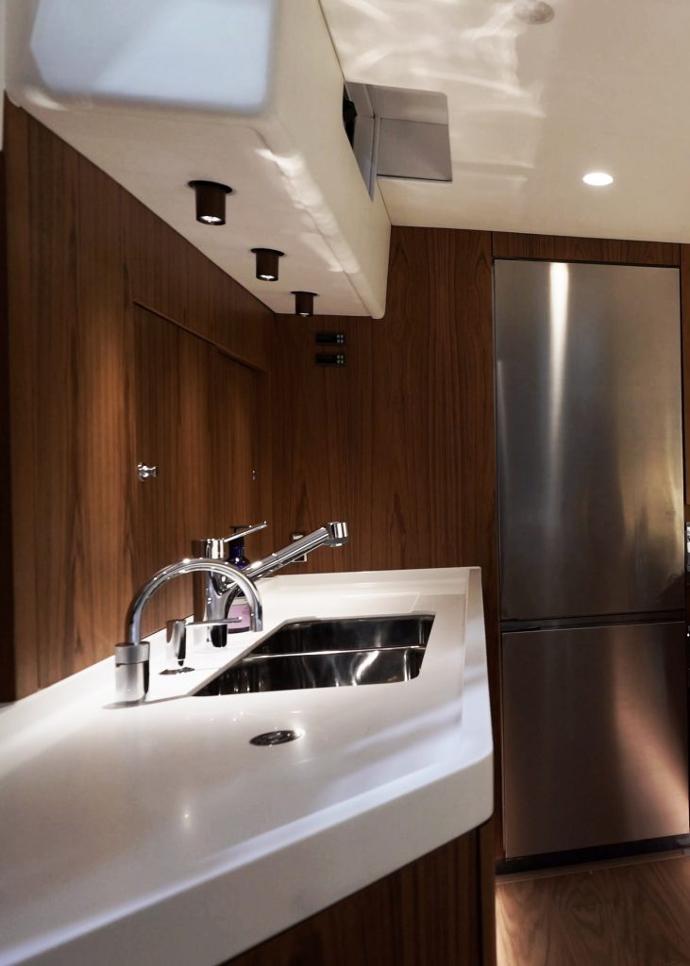 COMBINING FUNCTIONALITY WITH TECHNOLOGY AND DESIGN
At ONE A, our main objective is to combine functionality with technology and design in a beautiful trinity, complimenting each other and creating something extraordinary.
Our lighting designs are flush, discreet, unique, and exclusive. All our projects are completely customized for the individual customer.
Our yacht lighting fixtures can be used as a general theme throughout the entire yacht, but also to compliment an existing lighting design. Finally, out lighting solutions can be implemented as individual, standalone components.
LIGHTING CREATES ATMOSPHERE
Lighting creates atmosphere and the right lighting design can help bring out the texture and interior finishes of your yacht. It is all about creating an emotional response to the environment.
Lighting can be used to set and control the tone and atmosphere of a space. For instance, the mood in the day is different from the evening and night. Successful lighting design should be flexible and able to adapt and change accordingly to the situation and purpose.
A UNIQUE LIGHTING SOLUTION FOR YOUR YACHT
We are available as your consultants to help you select and plan the right lighting solution for your unique project.
Whether the need is yacht cabin light, functional lighting, or ambiance and mood lighting, we have the expertise and the solutions to achieve the expression and finish you desire.

Yacht / Marine Elevators

With it's minimal footprint, quick installation and plug & play features, Vacuum Elevators are the ideal elevators for any Yacht & Marine Application. With no pre-construction pit, hoist way or machine room required, our boat elevators can travel 2-5 Stops and are custom built to the height of each Yacht & Marine Application.
Visit our specialized PVE Lift Website in Vietnamese
Find our more about Pneumatic Vacuum Elevator and check out the bigger picture of wider possibility and applications.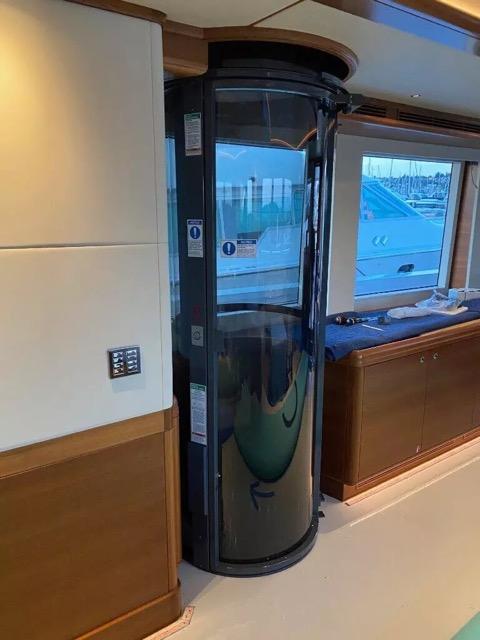 MARINE ELEVATOR FEATURES
ABSOLUTE SAFETY
Successful Marine Installations Around the Globe Since 2002
MINIMAL FOOTPRINT
Space Saving Elevators Offer Location Flexibility For Installs
SELF-SUPPORTING ELEVATOR
Rests on Existing Ground Floor of Vessel
ECO-FRIENDLY SYSTEM
Plug & Play Elevators Require No Harmful Oils or Lubricants
PANORAMIC LIFT
Elegant Design Offers 360° Visibility While Traveling
FACTORY CERTIFIED
Pre-Assembled & Safety Tested at our PVE Factory Headquarters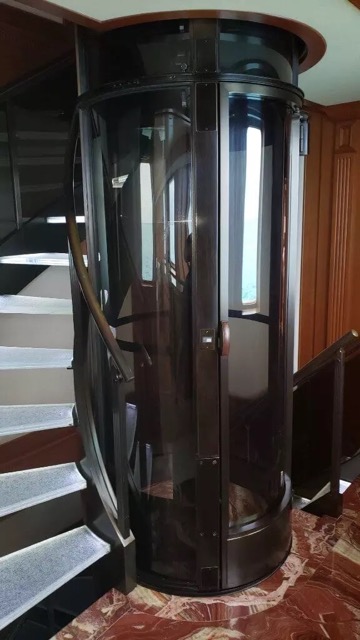 PVE37 Yacht Application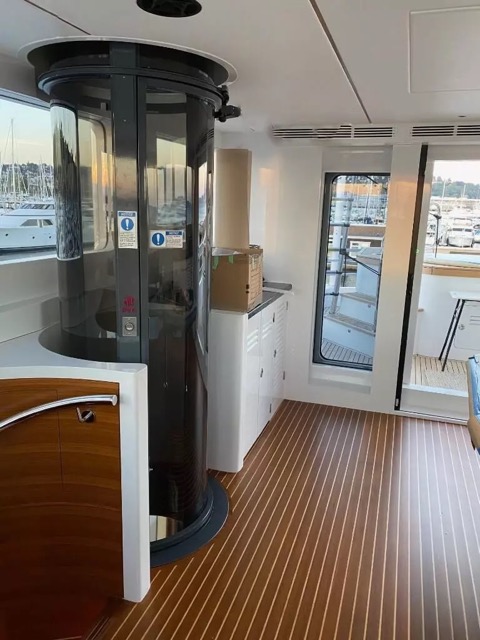 PVE30 Yacht Application
Space-Saving Solutions for Yachts & Marine Applications

Without the need for a shaft, pit or machine room, these innovative elevators are ideal for retro-fit or new construction marine applications and have been successfully installed in countless Yachts and boats worldwide. Space-saving elevator solutions with minimal pre-construction requirements, these boat lifts simply rest on the existing ground floor of a vessel while providing a full panoramic view when traveling between levels. Able to travel up to 5 Stops or 15 meters in total rise, each boat elevator is custom built to the height of the vessel while adding an elegant design feature that will enhance the boat and capture peoples imagination.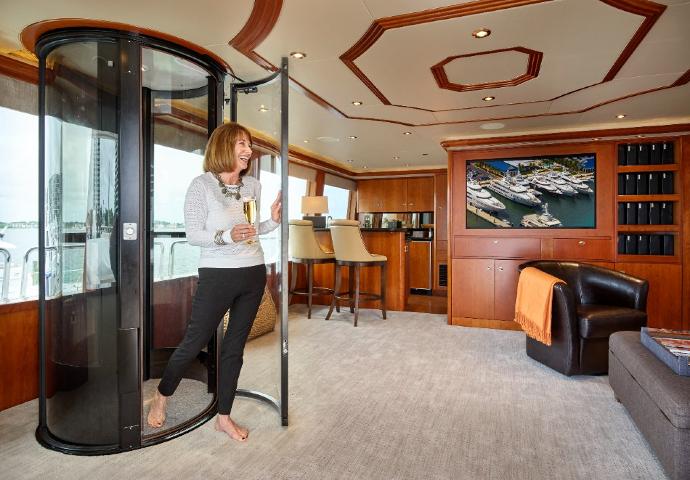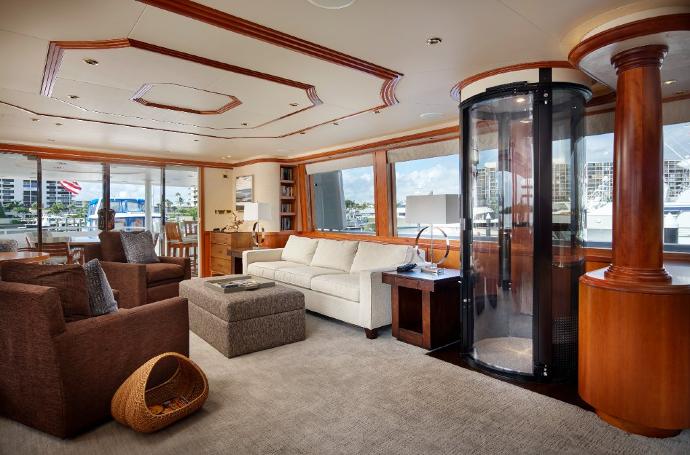 3 Boat Lift Sizes to Meet Your Needs

With three models to choose from, ranging from a single-passenger to a three-passenger wheelchair accessible model, there is a boat lift to fit your yachts requirements and needs. All of our boat lifts are fully certified and safety tested at our PVE Factory Headquarters in Miami, FL prior to installation ensuring the highest quality product and safety standards. Our single passenger boat elevator, the PVE30, is the smallest fully certified home elevator in the world with a total exterior diameter of 30 inches. Our two passenger boat elevator, the PVE37, is our most popular elevator model with only 37 inches in total exterior diameter. Due to their minimal footprint and ease of installation, these self-supporting elevators can be installed in even the most modest yacht and boat applications. If wheelchair accessibility is required, our PVE52 boat lift model with it's exterior diameter of 52" 11/16 inches is large enough to carry up to 3 passengers or a full size wheelchair and an attendant inside.
Plug & Play Elevators

Operating off a 220 volt, single phase power supply, these plug and play elevators do not require any harmful oils, gases or lubricants for operation. All three of our air-driven boat lifts do not use electricity to descend ensuring they have minimal power consumption to your vessel. Requiring less energy and maintenance, these eco-friendly elevators provide significant cost savings over time when compared to the regular service and energy consumption required for other lifts. Powered by the most abundant resource in the world, AIR, Vacuum Elevators are easy to install, space saving elevators for any yacht & marine application.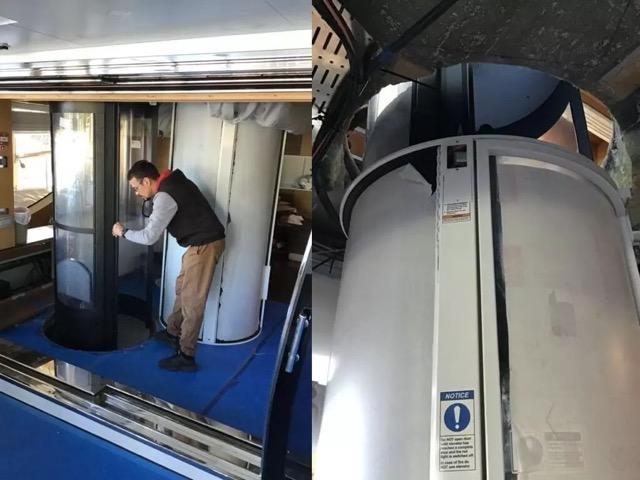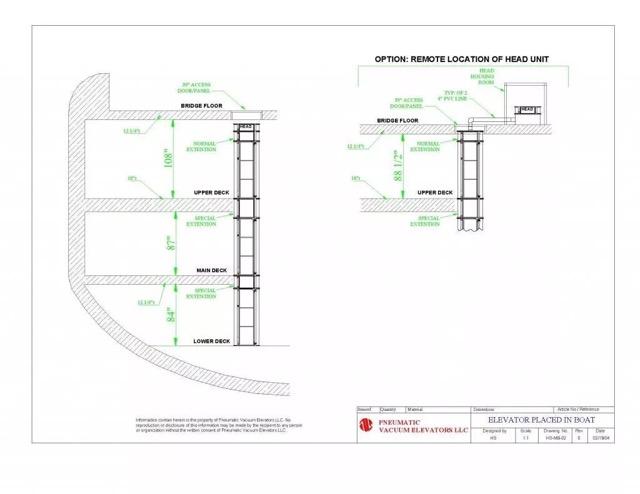 Innovative Design: Panoramic Visibility

The panoramic design of these boat lifts offers a 360 degree visibility while traveling between floors. An aesthetically pleasing, transparent elevator, the unique design and innovate technology of these lifts will enhance the value of any yacht or marine application. Easy to install with minimal pre-construction requirements, take your yacht to the next level by adding a panoramic, self-supporting home elevator today!