Bottle Fillers, Drinking Foutains, and Water Coolers
Tam Minh works with Elkay tại thị trường Việt Nam, cung cấp các Giải pháp Nước uống Trực tiếp toàn diện nhất cho các cơ sở y tế, trường học và trường đại học , hospitality , office buildings, airports, shopping malls, and other high-traffic locations, for both indoor and outdoor installations. We have a wide variety of drinking fountains, water coolers, bottle filling stations and chillers. Select from models that meet adult or child ADA standards, WaterSentry® Plus filter systems , or vandal-resistant models designed for tamper-resistance and high-traffic areas.
Những giải pháp nước uông trực tiếp của Elkay được thiết kế để thỏa mãn, hoặc thậm chí vượt quá nhu cầu và tiêu chuẩn của các cơ sở vật chất dành cho các cơ sở giáo dục, health care, hospitality , multifamily , municipality , office, retail and commercial facilities. Select from a wide variety of bottle filling stations , water coolers , outdoor and indoor drinking fountains, water dispensers and remote chillers that comply with adult or child ADA standards , as well as models that offer the added assurance of our WaterSentry® filters.
New Arrival: ezH2O Liv Pro
Serve guests and colleagues cleaner, healthier water in a sustainable way with an ezH2O Liv Pro. This eco-friendly filtered water dispenser is engineered to accommodate the extra capacity needed in commercial spaces such as lobbies and conference rooms.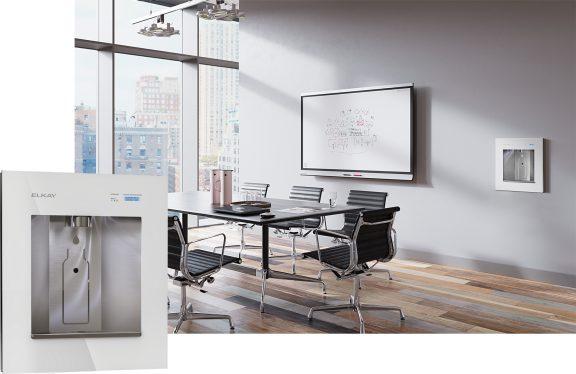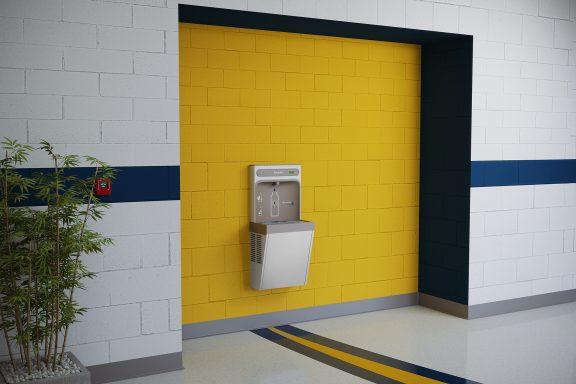 Hands-free Hydration
Elkay has a selection of no-touch, sanitary, sensor-activated bottle filling stations, water coolers and dispensers in a variety of styles and configurations to provide healthy, hygienic hydration.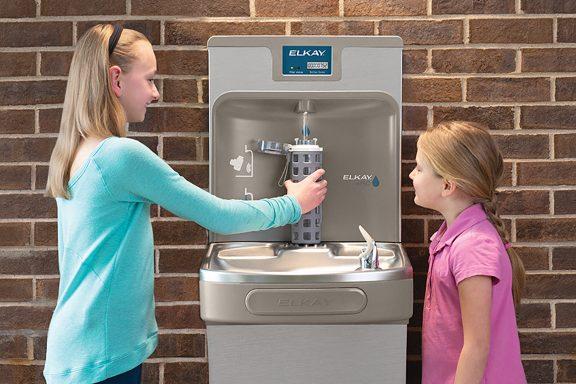 Filtration

Elkay water filters provide cleaner, great tasting water.
All of our filters are made with activated carbon to improve taste and odor. Many also reduce contaminants such as lead. Our WaterSentry filters are NSF certified to NSF/ANSI 42 and 53 for reduction of lead, Class 1 particulate, chlorine, taste and odor.
Elkay filters are easy to connect and are self-contained replaceable cartridges, limiting exposure to contaminated media. Most of our drinking water products are made in our Savanna, Illinois, plant, which is ISO 9001 registered..

About Elkay
Elkay is American-owned and operated with more than 100 years of experience. Today, Elkay Plumbing Products delivers world-class innovations in water delivery, including water coolers, drinking fountains and rapid bottle filling stations, as well as sinks, faucets and foodservice products. We're committed to quality in all that we do, to help bring water to life.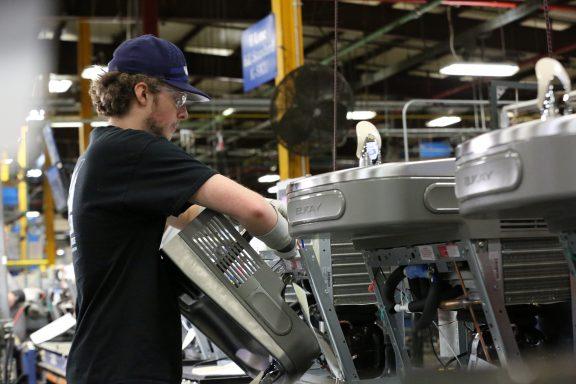 Elkay's Popular Products
Have a look at some of the most popular water delivery products from Elkay.

Discover the Product Ranges
Learn more about Elkay's different products