Contact us for free of charge consultation and quotation.
Let us know your requirements and we can give you the best offer.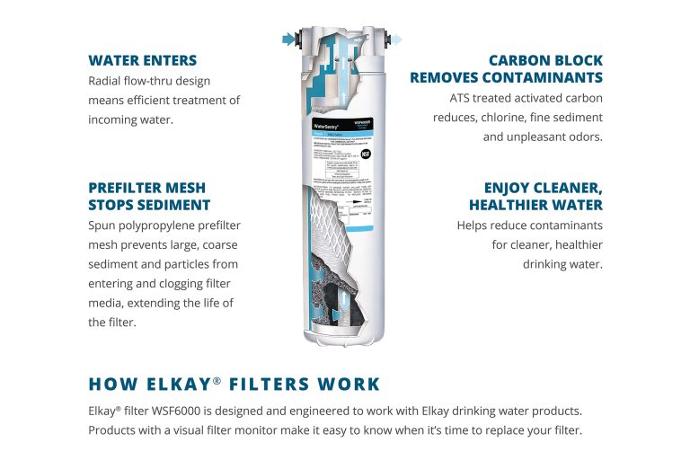 Elkay Filtration Technology
Elkay water filters help reduce contaminants for cleaner, healthier water. How do we achieve this? Radial flow-thru design and ATS-treated activated carbon effectively treat incoming water, while the spun polypropylene prefilter mesh prevents large, coarse sediment and particles from entering and clogging filter media.
Our Retrofit Filtration System Kits enable you to convert your unfiltered drinking water product into a filtered solution. This easy conversion maximizes your existing water delivery solution.
Engineered for performance, our water filters are tested and certified to NSF/ANSI 42 and 53 for the reduction of harmful contaminants.