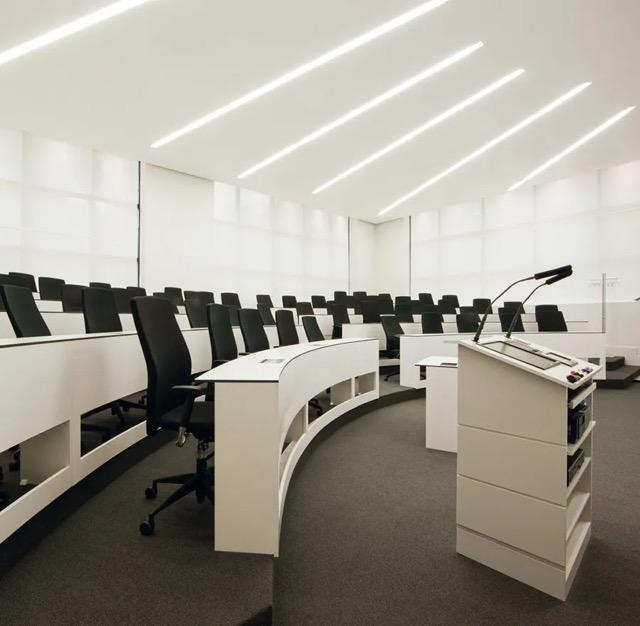 Educational Institutions
We offer a range of specialised solutions for educational institutions across Vietnam from schools to colleges and universities.
Tam Minh Tech.,JSC has worked with S+B UK to design, manufacture and install premium laboratory furniture systems for VinUniversity.  
We are proud to take part in this landmark project of higher education in Vietnam. 
Bespoke Furniture systems have been developed specifically for this project, based on S+B Exemplaire C-Frame System and Exemplaire Column System with a number of advantages. Future proof design with sliding suspended under-bench cabinets allows a high level of flexibility of functionality and usability during operations and development. 
We have also installed ten S+B Ecoline Fume Cupboards and a number of Asecos Safety Cabinets. In this flagship laboratory environment, accessories are chosen also as best-of-the-kind: Broen water taps and safety showers, one-piece epoxy sink casted into the worktop. 
We were able to provide seamless worktop of Corian and Trespa. 
Learn more about S+B Laboratory Furiniture Systems here
Check out this video if you are inttrigued about the state-of-the-art laboratories in VinUni